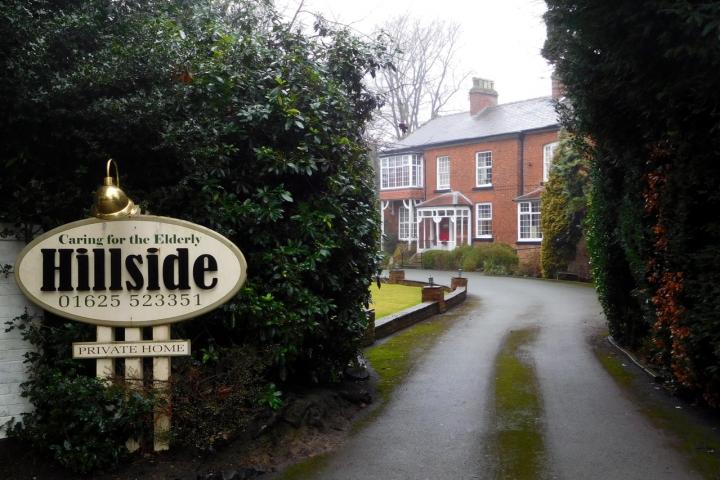 Plans to demolish a care home, located ta largely residential area to the west of Wilmslow town centre, and replace it with a block of apartments is scheduled to be determined next week.
Jones Homes has applied to demolish the two-storey Hillside Residential Home on Adlington Road and erect of a new 3-storey building containing 14 apartments. Thirteen of which would have 2 bedrooms and one apartment would have 3 bedrooms.
The care home, which has been extended in the past, can accommodate 19 residents, and there is also a single storey outbuilding to the rear.
The proposal includes retaining the existing access, which would be widened, and 28 parking spaces and providing a cycle store on the ground floor of the new building.
Wilmslow Town Council recommended refusal of this application on the grounds of traffic safety with increased traffic on the dangerous bend. Additionally, they stated "The proposed building is overbearing on neighbouring properties and out-of-character being overdevelopment in an otherwise low density residential area. The Town Council believe that the proposals contravene the Supplementary Planning Guidance for Wilmslow Park within which they consider this property to be located."
Amended plans were received during the application period. Forty-two objections were received prior to the amendments with a further 13 objections received afterwards. The main issues raised were: out of character with the road; highway safety issues due to location on a bend; insufficient parking spaces; loss of care home would lead to bed blocking in hospitals; the three stories will be overbearing to neighbouring properties; protected trees would have to be removed; loss of employment from the care home closure and loss of privacy and daylight to surrounding properties.
The Planning Officer is recommending that the Northern Planning Committee refuses the planning application, reference 16/6225M, at their meeting on Wednesday, 14th March because the "economic benefits are somewhat counterbalanced by the loss of the existing employment associated with the care home.
"The proposal represents an overdevelopment of the site and is out of scale with the surrounding built environment. Whilst the quality of design has improved, it does not reflect the local character and detailing that is found in the neighbouring properties.
"The loss of the protected Beech tree and the potential future pressures on the remaining protected trees due to the proximity of the proposed building is contrary to policy SE5 of the Cheshire East Local Plan and saved policy DC9 of the Macclesfield Borough Local Plan.
"The relationship of the proposed building to the adjoining property at Lindfield would lead to an unacceptable impact in terms of loss of light and a loss of privacy due to the increase in mass and overlooking windows overlooking this property."