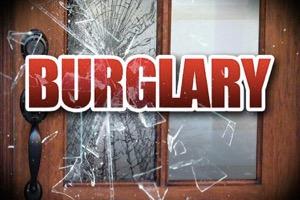 Two burglaries occurred in the Fulshaw Park area of Wilmslow last week which police are treating as being linked.
A property on Ashford Road was broken into between 5pm and 8.30pm on Thursday 1st March whilst it was unoccupied. Offender(s) had forced the rear kitchen door to gain access and then conducted a search of all the rooms. A quantity of electrical equipment as well as some jewellery and figurines were stolen.
A burglary also occurred on Westminster Drive between 4pm on Thursday 1st March and 7am on Friday 2nd. The occupant returned home to find the front door open and the rear patio smashed. Offender(s) had carried out an untidy search of the whole property and some jewellery and coats were stolen.
Police Sergeant John O'Driscoll said "These are both being treated as linked due to location, time and method of entry."
He added "There has been two further reports of burglary in Styal and Davenport Green but they have not been linked at this stage."
Tags: