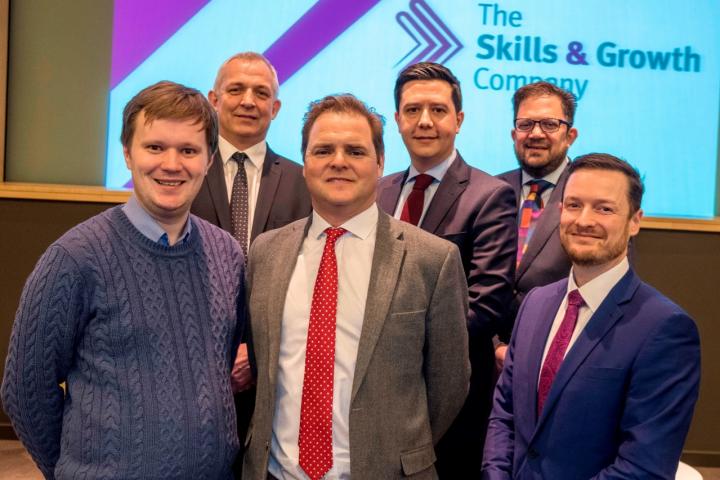 Commercial property take-up in Cheshire East is soaring with a record-breaking £118.5m of investment property deals last year – more than three times the total for 2016.
The office market included the development of new offices for Radius Payment Solutions in Crewe worth £12m and moves to the Alderley Park campus agreed with Cyprotex and Royal London – the latter helping to safeguard up to 1,200 jobs in the borough.
The most high-profile investment deal was the purchase of the BAE Systems' facility at Radway Green, near Crewe, by a consortium of Korean investors for £56m.
Director of BE Group Vince Sandwell said: "The 2017 figures represent further evidence of the attractiveness and quality of Cheshire East's property portfolio on an international scale and in particular the evidence of strong demand for high-quality industrial space, where demand is outstripping supply."
Julian Cobley, managing director of the Skills and Growth Company, said: "We believe that the commercial property growth during the past 12 months will continue and set further growth during 2018, retaining our position as a strong and diverse economic powerhouse.
"With the support of the Skills and Growth Company, businesses can look confidently to further sustainable growth and success in the future. My objective remains to ensure Cheshire East continues to be one of the UK's best places to live and invest in."
Photo: (Back, from left to right) BE Group director Vince Sandwell, Skills and Growth Company head of business and investment John Willis and Cheshire East Council's strategic regeneration manager Jez Goodman
(front, from left) Skills and Growth Company chairman Councillor George Hayes, Legat Owen director Matt Pochin and Skills and Growth Company managing director Julian Cobley.