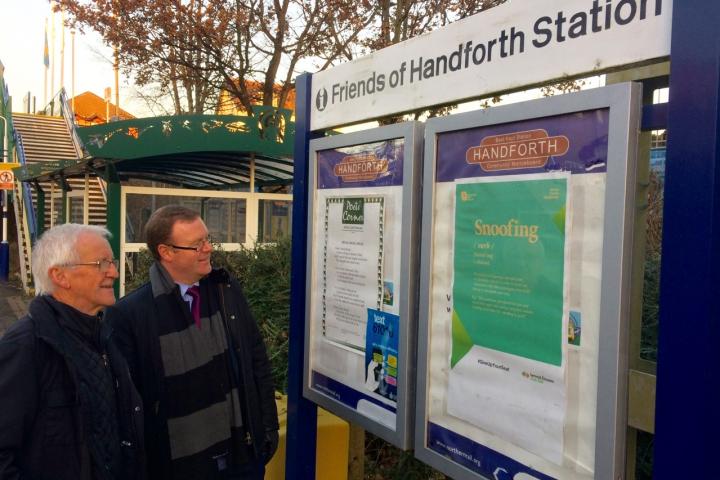 The Friends of Handforth Station are pressing ahead with plans for a major sculpture and access for all at the station in the coming months and in order to achieve their goals they needs more members.
The Friends, who celebrated their 21st anniversary last year, are inviting local people to bring along their ideas to their annual public meeting on Monday, 26th February, as they plan for another exciting year.
Mike Bishop, founder of the group said "We need more friends to bring more new ideas and especially from women. To hear about how women are important at other stations Sally Bullifant, Community Rail Officer for the award winning Mid
Cheshire Rail Partnership, will talk about 'Women in Community Rail'."
Coffee and biscuits will be served at their annual public meeting which will be held at The Railway pub, opposite the station, from 7.30pm on Monday, 26th February.
New visitors will be entered into a draw for a month's free travel on the Northern Central area.