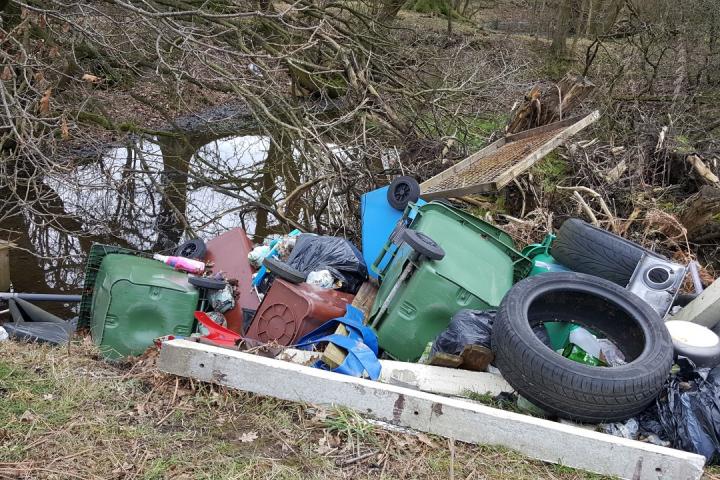 Cheshire East Council has confirmed that the cost of dealing with fly-tipping incidents in the financial year 2016/17 was £194,600.
There is no figure available yet for the current financial year.
Further to the Reader's Letter we were sent by Peter Blow regarding the fly tipping of household and garden rubbish on the layby on Heyes Lane, I contacted Cheshire East Council to see if they were aware of the issue and whether there are any other problem areas for fly-tipping around Alderley Edge and Wilmslow.
Ralph Kemp, commissioner of waste and environmental services for Cheshire East Council, said: "We are aware of five instances of fly-tipping that have been reported around Heyes Lane in just under three years.
"Overall levels of fly-tipping have increased in line with the national trend. To address this matter locally, we ran a very successful fly-tipping campaign targeting areas of Crewe, where the majority of incidents occur.
"The campaign focussed on the three E's of engagement, education and enforcement.
"There are no reported problem areas around Wilmslow and Alderley Edge."
Residents can report issues with fly-tipping on public land, on the public highway or other land owned by the council via the Cheshire East Council website.
Tags: