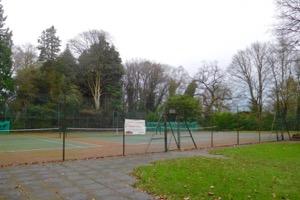 Pownall Park Tennis Club has applied for planning permission to update its clubhouse to improve facilities.
The current clubhouse, which has existed for over 30 years, suffers from damp and is inefficient to heat due to the lack of insulation. The facilities are also in need of upgrading and access for disabled users is inadequate.
The club, which is situated in a residential area off Carrwood Road, is looking to extend and update its existing timber clubhouse, provide secure areas for storage within the building, improved toilets and changing facilities and make the building more energy efficiency and secure.
The overall footprint of the clubhouse building will be increased by 36 square meters in order to provide additional disabled facilities and circulation space and bring the equipment storage within the building.
The roof level will remain at its current height, no substantial groundwork will be carried out and trees and access to the club will not be affected by the proposals.
The planning application can be viewed on the Cheshire East Council website by searching for planning reference 18/0434M. The last date for submitting comments is 28th February and a decision is expected by 23rd March.