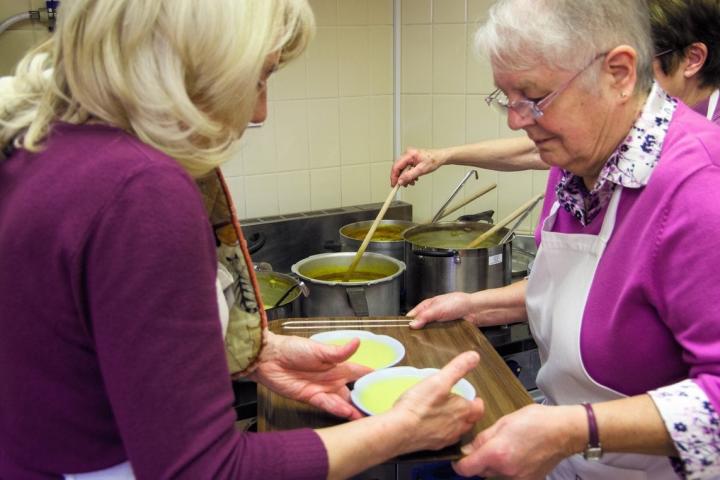 Wilmslow Wells for Africa will be holding their first Souperday of the year at Wilmslow Methodist Church on Saturday, 3rd March.
The charity has been organising two souperdays each year since 1990, which attract a solid band of supporters who always turn up to enjoy homemade soup and bread.
Jenny Gibbs, Chair of Wilmslow Wells said ""Following our AGM Wilmslow Wells for Africa will now fund projects where sanitation is the prime expense, although the provision of clean water remains our priority.
"Without clean, safe water, hygiene and sanitation girls and female teachers are often forced to stay at home. Without sanitation and without a constant water supply for hand washing ill health and poor school attendance increases for all pupils.
"For just £3 per person helped, a community will have the chance to live a healthy life, gain an education and earn an income. Do come and enjoy the homemade food at Souperday and at the same time help us bring about positive changes in lives."
There will be a choice of four soups and bread, all homemade, plus a hot drink. Cakes, textiles, preserves will also be on sale at Wilmslow Methodist Church on Water Lane from 11am to 2pm.
Admission is £4 for adults and £2 for children. All the money raised goes to the charity to help provide clean, more reliable sources of water in rural Africa, enabling lives to be transformed.
Wilmslow Wells for Africa is a direct action charity which aims to improve life in drought-stricken areas of Africa by providing wells, pumps, dams and water collection equipment. in total the charity has raised £1,257,457 since they were formed in 1984.
The last Souperday, held in October 2017, raised an impressive £1,251.
They keep administration costs to a minimum so that 99.2% of everything they raise is spent directly on projects to provide clean water, made possible because their organisation operates entirely on voluntary effort.