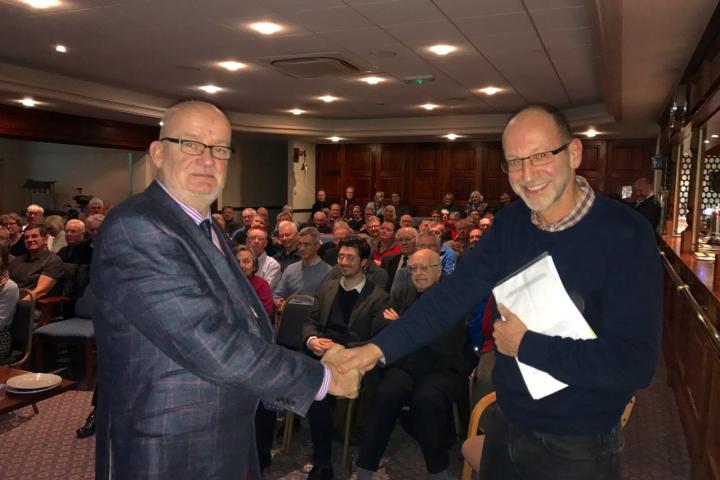 A presentation by a leading British mountaineer has been hailed a big success with over 100 people attending.
The East Cheshire Hospice Wilmslow Support Group arranged for Paul Braithwaite to speak about his extraordinary climbing career at Alderley Edge Golf Club on Thursday, 18th January.
Spokesman Ned Spencer said: said "Paul's talk was both informative and inspiring. His tales of climbing up Everest (and other mountains) were awe inspiring, His modest presentation style made little of the life threatening adventures he experienced and the many questions he was asked at the end of the talk showed how engaged the audience were.
Altogether the evening raised £1,200 for East Cheshire Hospice.
The local ECH Support Group is busy planning a number of different events during the year. For more information call 07867 802744 or wsgech@gmail.com.
Photo: Paul Braithwaite (left) and ECH Support Group member Chris Manley (right) who organised the event.