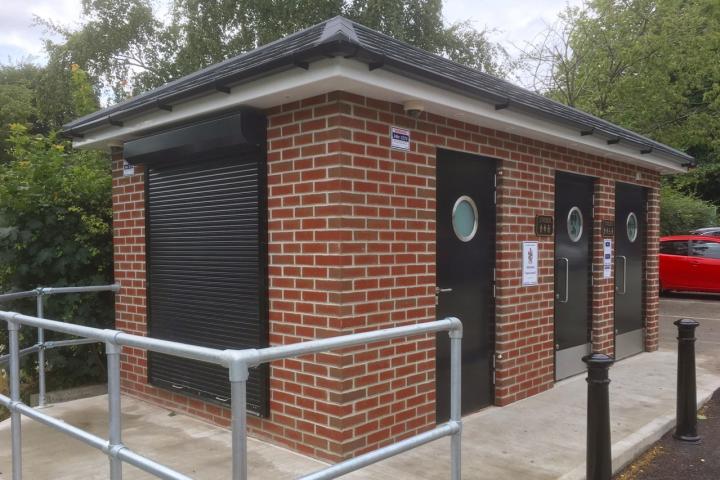 The public toilets in The Carrs have been hailed a huge success with figures showing that they have now been flushed 7000 times since opening just under six months ago.
Speaking at the Town Council meeting on Monday, 15th January, Town Clerk Matthew Jackson said "We anticipated 5000 flushes in a year and we've had 7000 in six months.
"Despite that we are still holding an invoice from the supplier, because whilst I say it's 7000 flushes it's not actually 7000 flushes it's more than 7000 flushes because we still have an issue with the flushing system, which is holding up the final payment."
Wilmslow Town Council have a £10,000 invoice which will go through when the problem is resolved.
Cllr Martin Watkins commented "Ten days ago at the weekend I was down at The Carrs at 3.30pm in the afternoon, it was freezing cold - about 3 degrees - and the kids play area and the Rotagym there were absolutely heaving and the kiosk was doing a roaring trade. If they can do that in a weekend in January, when it's freezing cold then good on them."
Town Clerk Matthew Jackson added "It's certainly held up at the weekends. This Sunday and the Sunday before were the best days since the October half term. So although it's cold there's certainly business there at the weekends."
He continued "What it does do is make the issue of the size of the car park at The Carrs more of an issue. We unfortunately lost three spaces by putting the toilets there but there were big parking issues last Sunday. They were parking all the way up the pavement up Cliff Road and there were tickets being given out all over the place and that's not just because they've lost three spaces, they could have done with an extra forty spaces."
The public toilets in The Carrs were opened towards the end of July last year at a cost of around £108,000 - £30,000 of which has come from section 106 monies passed over by Cheshire East Council. Wilmslow Town Council covered the rest.
The building contains two unisex toilets with baby changing facilities, one of which is a disabled toilet. and is open from 8am to 6pm daily.
There is a 20p charge to use the toilets, which goes towards covering the cleaning and maintenance costs.
Have you or your family used the new public toilets in The Carrs? Do you think they are a welcome addition to the town park? Share your views via the comment box below.
Tags: