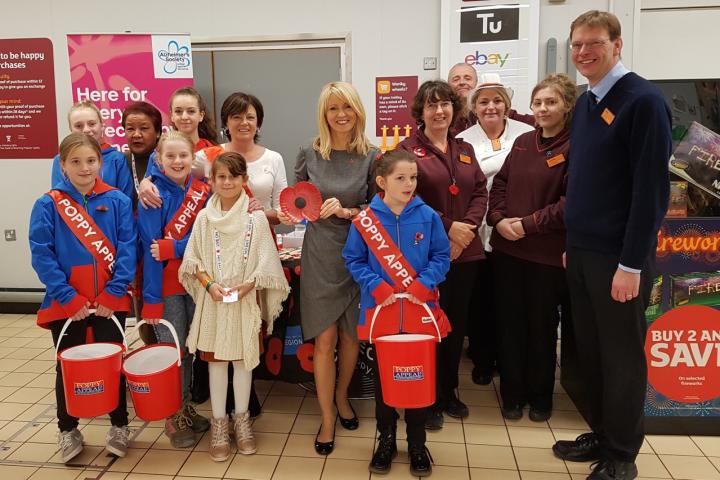 Organisers of the Wilmslow Poppy Appeal are delighted to have raised over £30,000 last year, despite not covering as many businesses and shops as they have in previous years.
The 2017 appeal raised a total of £31,427.39 compared with just under £30,000 the previous year.
Khumi Burton said "A huge huge thank you to the Army & Air Cadets, Guides, Brownies, Rainsbows and schools for their support. Not forgetting the residents and businesses of Wilmslow who gave generously whenever they visited the supermarkets whose stalls are manned faithfully by volunteers who give their time completely free for a few hours at a time each day. Without them this amount could not be achieved."
Khumi added "The poppy collection helps veterans (nowadays they can be as young as 20!) who gave their time and lives for our country so that you and I can live in reasonable peace in our everyday life. It also helps families with children to have a bucket and spade holiday as a family, install white goods or a wet room to ease their everyday living.
"It does more than what I mention. These are the basic things we take for granted but for them it is of great importance and tremendous help."
Tags: