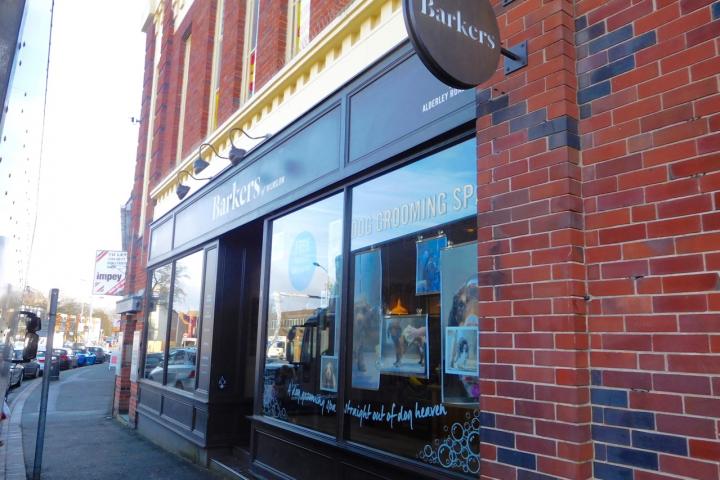 A pet store, designed exclusively for dogs, has announced that it will be closing in March, four years after opening in Wilmslow town centre.
Pets At Home opened their flagship Barkers' shop in the former Blockbusters store on Alderley Road in March 2014 and have since opened a further six shops across the country.
The Barkers of Wilmslow team posted a notice on Facebook stating "It's with an extremely heavy heart that today we have to announce that Barkers of Wilmslow is closing on Sunday 18th March 2018. As many of you know, we were and have had an incredible four years here in Wilmslow – meeting and being here for you and your barkers has truly been an honour.
"I would like to reassure you all that this decision was not an easy one and certainly not one we have taken lightly, but due to many factors we have to say farewell."
Barkers sold a selection of dog food alongside a range of doggie accessories, such as designer leather leashes, collars made from recycled materials and British-made bandanas as well as offering its very own made-to-order bedding service for dogs. The store also featured a grooming spa, offering a variety of services such as trimming, nail clipping and treatments such as Reiki.
A spokesperson for Barkers told wilmslow.co.uk "It is with regret that we have decided to close Barkers of Wilmslow at the end of a trial. All colleagues from the Barkers store will be offered alternative roles in local Pets at Home stores.
"We would like to thank customers for their support and promise them a warm welcome at our local Pets at Home stores and Groom Rooms."
Barkers of Wilmslow will close on March 18th and the other six Barkers' stores will all close by the end of March.
Tags: