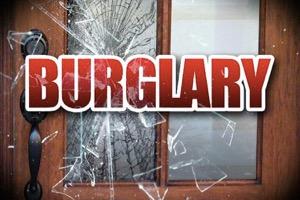 Local residents are urged to be vigilant after a property in Handforth was broken into during the evening on Friday, 5th January.
The burglary occurred between 5.30pm and 10.25pm on Ullswater Road.
A pane of glass was been removed from the kitchen window at the rear of the property to enable offenders to gain entry.
Police Sergeant John O'Driscoll said "The entire house has been searched. Spare keys to the family vehicle have been taken although they were out at the time. Electrical items have been stacked up ready to go but for some reason were left in situ apart from a games console which has been taken. Also some jewellery has been stolen."
He added "There has been four other burglaries in the last couple of weeks. These are spread across Wilmslow, Alderley Edge and Styal. None of the others involve removal of windows or a similar means of entry and are not being linked at this time."
Anyone with information about these incidents can contact Cheshire Police on 101. Alternatively information can be given anonymously by contacting Crimestoppers on 0800 555 111.
Tags: