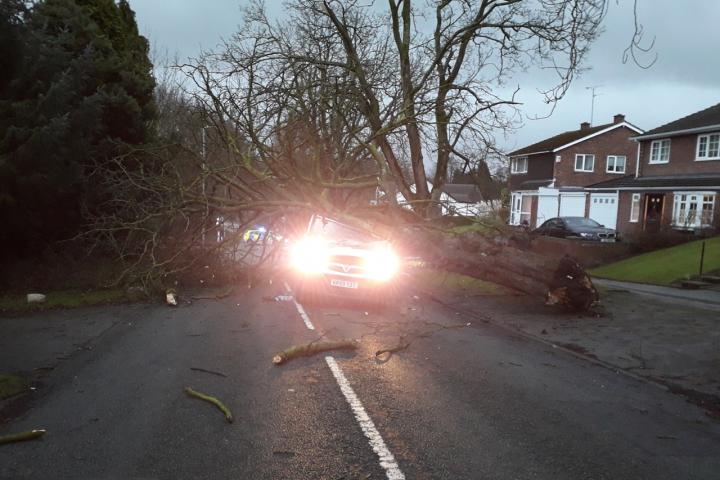 A lucky driver escaped with only minor injuries after a tree crashed down on his van in Handforth on Thursday, 4th January.
The incident occurred yesterday afternoon on Dean Road in Handforth.
A police spokesperson said "Police were called at 3.40pm on Thursday 4 January to reports of a tree having fallen on to a van on Dean Road in Handforth, Wilmslow. The driver was able to get out of the vehicle and received injuries believed to be minor. The road was closed while the tree was removed."
One reader posted on Facebook "The driver walked away with few cuts he was one lucky man. Very lucky not to of had a passenger."