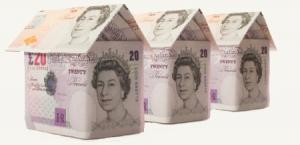 According to the latest research from Lloyds Bank, the most expensive street in northern England is Congleton Road in Alderley Edge with homes selling on average for £1,985,000.
In the North West, the majority of expensive streets are located in Alderley Edge, Altrincham and Knutsford. After Congleton Road the most expensive street with homes selling, on average, for £1,820,000 is Park Drive in Altrincham followed by Legh Road in Knutsford (£1,801,000) then York Drive (£1,777,000) and East Downs Road (£1,689,000) both in Altrincham.
The top six most expensive streets are in the prime residential areas of the City of Westminster and Kensington and Chelsea – all with an average price of over £10m and two over £16 million.
Grosvenor Crescent, located in the heart of Belgravia between Hyde Park Corner and Belgravia Square, is the most expensive residential street in England and Wales. A typical property on Grosvenor Crescent will cost an average of £16,918,000.
The second most expensive street is Ilchester Place in Holland Park, with an average house price of £16,700,000. Holland Park, in the district of Kensington and Chelsea also has an affluent and fashionable reputation with many large period residencies that attract the rich and famous.
Eaton Square, last year's most expensive street, is now third with an average price of £13,585,000 (down from £17m last year) followed by Chester Square (£12,534,000) - two of the three garden squares built by the Grosvenor family in Belgravia. Carlyle Square (£11,618,000) and Kensington Road (£10,185,000) make up the remaining £10 million plus streets.
Seven of the top 20 most expensive streets in England and Wales are based in Surrey. Weybridge is home to three – East Road (£5,053,000), West Road (£4,578,000) and Cavendish Road (£3,881,000). Leatherhead has two – Queens Drive (£4,222,000) and Leys Road (£3,749,000), with the remaining two in Gorse Hill Road, Virginia Water (£3,727,000) and Icklingham Road, Cobham (£3,559,000).
Oxford Town's Charlbury Road (£4,470,000) and Crick Road (£3,978,000) and Panorama Road in the Sandbanks area of Poole (£2,361,000) complete the top 20.
Andrew Mason, mortgage products director at Lloyds Bank said: "The prime London boroughs of Westminster and Kensington and Chelsea continue to reign supreme with Britain's most expensive streets. Six addresses in the two boroughs come with a price tag of over £10 million with the top two over £16 million.
"As expected, addresses in London and the South East top the list of most expensive places to live, our research shows that all other regions have at least one £1 million street. Away from London, the survey shows that the most expensive streets are tightly clustered within Cheshire, Yorkshire and the Humber and Sandbanks in Dorset on the south coast."