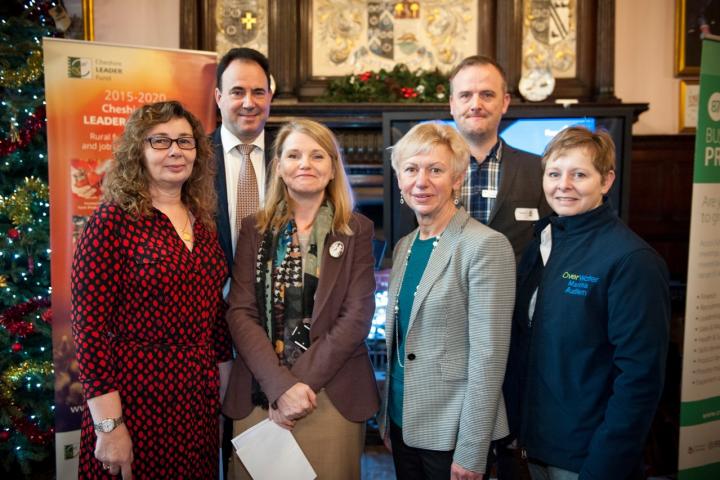 Rural businesses in Cheshire East are being encouraged to apply for a share of a £5.4m injection via three significant funding streams in 2018.
The rural development programme for England has launched a number of grant opportunities, which are now open for applications from businesses across Cheshire.
Businesses including farmers, foresters, rural enterprise communities and land managers can apply for business growth and development grants from a £2.4m pot of money allocated to the 'Leader' programme, the Cheshire-wide scheme which distributes European funding in rural communities.
A further £2.4m is available for business development, food processing and rural tourism through the Growth Programme which is administered by the Rural Payments Agency on behalf of the Department for Environment, Food and Rural Affairs (Defra). This grant scheme is more generous and covers up to 40 per cent of the overall project costs for an eligible application.
Rural businesses can also source faster broadband connectivity through a £600,000 voucher scheme worth up to £4,000 per company, as part of the Connecting Cheshire Digital Plus Programme.
Councillor George Hayes, chairman of the council's Skills and Growth Company said: "Cheshire East's dedicated rural business support programme is working with many businesses to help create jobs and economic growth. Our ongoing investment in rural broadband and skills will also help to ensure Cheshire can retain its position as one of the best locations in the country for rural businesses.
"We are keen to see rural businesses enjoy an efficient broadband service and I would urge any companies that are considering expanding in the near future, to make contact and benefit from our support."
Philip Posnett, chair of the Cheshire branch of the Country Land and Business Association said: "This funding is very welcome news to our members who are always grateful for any support to help them expand their businesses or set up new businesses. This support will help and encourage our members to employ people and create a diverse and prosperous rural economy."
Photo: Mandy Sibthorpe (Cheshire 'Leader' programme); Francis Lee (Cheshire and Warrington Local Enterprise Partnership); Rachel Ellis-Jones (Reaseheath College); Councillor Rachel Bailey (Leader, Cheshire East Council); Craig Bradley (Rural Payments Agency) and Dr Janet Maughan (OverWater Marina).