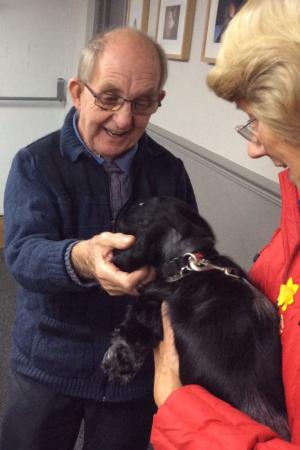 A cocker spaniel puppy who is training to be a Hearing Dog for Deaf People went to meet and group members of an amateur radio club last week.
Ten week old Connie was taken along to Morley Green social club on Sunday, 17th December, where she delighted members of the North Cheshire Amateur Radio Club.
Terry Roeves said "As part of Connie's socialising to become a Hearing Dog for Deaf People she must be relaxed and calm in all circumstances. Last night her behaviour was excellent.
"Connie will out and about in Wilmslow early in the new year, after her injections. She is already showing great promise, responding well to sound and sign commands."