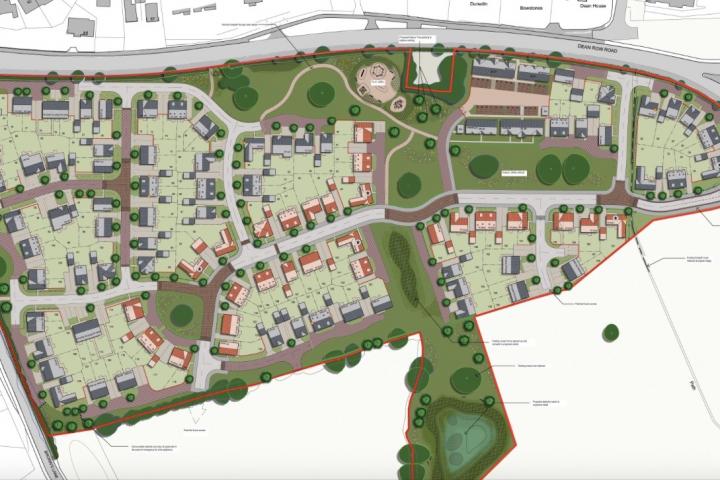 Plans have been submitted for a residential development at Heathfield Farm, off Dean Row Road in Wilmslow.
Taylor Wimpey are seeking planning permission to build 161 homes on a previously undeveloped greenfield site that was released from the Green Belt following adoption of the Cheshire East Local Plan.
The 6.4 ha site is owned by Taylor Wimpey and the majority of it has been allocated for residential development in the Cheshire East Local Plan Strategy (CELPS) as Site LPS 57. However, a small area of land to the south of the allocation, which is safeguarded for future development [Policy LPS58] is included within the application boundary for drainage and landscaping.
The scheme includes 161 dwellings, associated access, drainage, and the provision of public open space and landscaping.
The development will comprise a broad range of house types including townhouses, semi-detached, detached houses and apartments.
The proposal is for 12 one and 12 two bedroom apartments, which will be affordable, along with 14 two bed affordable semis, 74 three bedroom houses, of which ten will be affordable, 35 four and 14 five bedroom houses.
Vehicular access to the development will be provided from the existing roundabout on Dean Row Road with pedestrian links onto Brown's Lane and Dean Row Road.
If approved the development is expected to commence in 2018 and the construction period is likely to last 4 years.
The plans can be viewed on the Cheshire East Council website by searching for planning reference 17/5637M. The last date for submitting comments is 4th January 2018 and a decision is expected by 28th February 2018.
Tags: