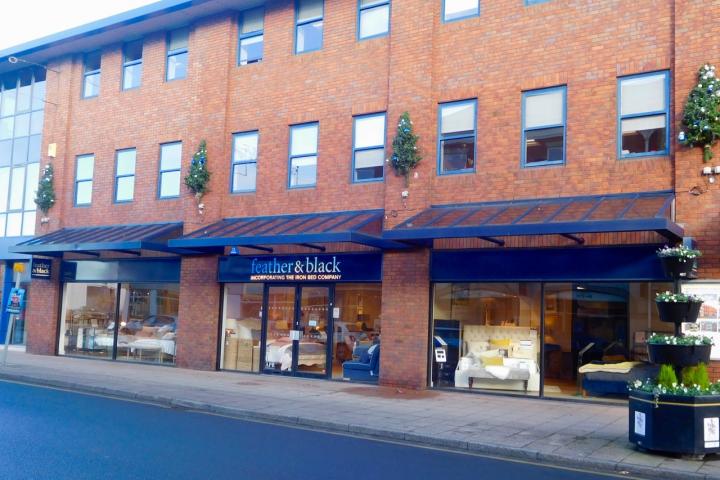 Feather & Black, which was founded in 2005, has gone into administration putting jobs at the Water Lane shop under threat.
Today the bedroom furniture retailer employs 123 people and has 25 retail stores nationwide, including concessions within Multiyork Furniture, and a head office and warehouse in Chichester.
Allan Graham and Matthew Ingram of Duff & Phelps Ltd were appointed Joint Administrators of the company on Monday, 27th November.
The Administrators will continue to trade the business in Administration whilst marketing for sale.
Feather & Black Ltd is currently owned by the Wade family which also owns Multiyork Furniture Limited which went into administration on 22nd November. Duff & Phelps is currently seeking buyers for both businesses.
Allan Graham, Joint Administrator, Duff & Phelps, stated: "The Joint Administrators are trading Feather & Black in Administration in the short term with a view to finding a purchaser for the business as a going concern. We are confident that a buyer will be found and encourage any interested parties to come forward."
Allan Graham continued: "The latest CBI survey out late last week reported that UK retail sales bounced back in November after falling sharply the previous month. Many retailers have been hit by the slowdown in consumer spending. With inflation rising faster than wages, consumers are beginning to feel the pinch and have cut back on their household budgets. As a result of these tough trading conditions, Feather & Black Ltd could no longer meet on-going liabilities."
The current Management Team is continuing in their current role and assisting the Joint Administrators during the process.
"The current intention is for all orders made before 27th November to be honoured and customers will be contacted in due course with updates relating to these orders as required" Allan Graham concluded.
Tags: