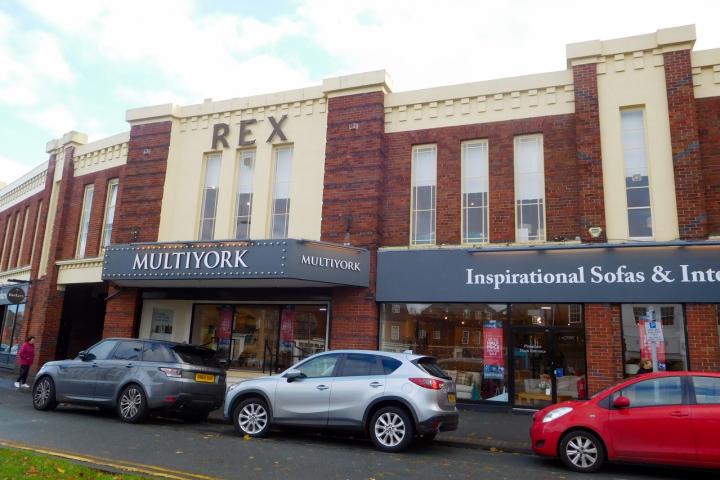 Multiyork, which was founded in 1978 in Mellis, a small village in Suffolk, has gone into administration.
Today the furniture retailer employs 547 people and has 50 retail stores nationwide, and a manufacturing facility in Thetford, Norfolk.
The Wilmslow store opened in September 2001 in the Rex building on Alderley Road and currently employs three full-time and one part-time member of staff - one of which has worked at the shop since it opened 16 years ago and, along with his colleagues, learnt that the company had gone into administration about 3pm on Wednesday, 22nd November.
Allan Graham and Matthew Ingram of Duff & Phelps Ltd were appointed Joint Administrators of the company on Wednesday, 22nd November.
The Administrators will continue to trade the business in Administration whilst marketing for sale.
Allan Graham, Joint Administrator, Duff & Phelps, stated: "Trading conditions for UK retailers continue to be difficult due to a number of factors including economic uncertainty, rising commodity prices, increasing business rates and the fall in value of the pound which has increased the cost of importing raw materials and products. This appears to be leading to a sharp fall in consumer confidence and less money being spent on discretionary items.
He added "The British Retail Consortium has been reporting that real consumer spending power has been on a downward trend in the last year as the acceleration in inflation has caused shoppers to become ever more cautious in considering what purchases they can afford. Many now face higher borrowing costs, given the rise in interest rates, which will only serve to heap further pressure onto household finances. This has impacted certain sectors particularly hard and as a result of trading losses, Multiyork could no longer meet on-going liabilities."
The current Management Team is continuing in their current role and assisting the Joint Administrators during the process.
Allan Graham continued: "The Joint Administrators and Management are currently undertaking a review of all orders placed up to 22nd November 2017 and it is our intention that all orders be completed. We ask that customers who have placed orders be patient during this time and you will be contacted with further updates in relation to your order shortly.
"We intend to continue to trade the business for a short period as we look for a buyer. We are hopeful we can find a buyer and we are asking interested parties to come forward as quickly as possible," concluded Allan Graham.
Tags: