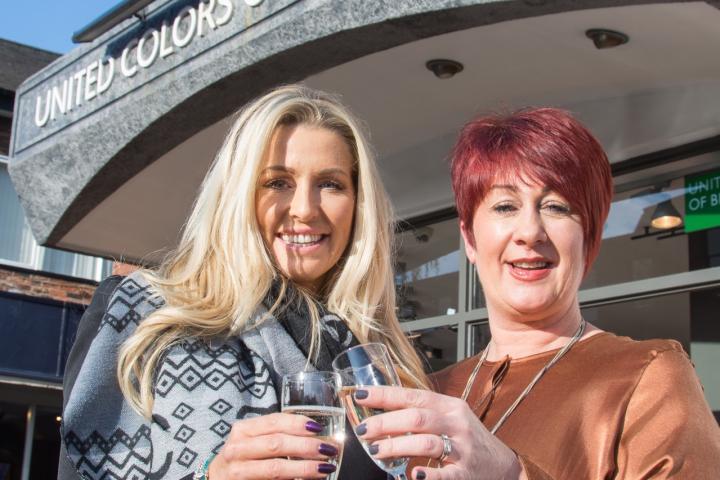 Local families were joined by Leanne Brown, star of Real Housewives of Cheshire, to celebrate the reopening of a children's clothes store on Saturday, 11th November.
Leanne, who is married to footballer Wes Brown, helped to unveil Benetton's latest children's collection at the new look store on Water Lane.
Those who arrived early were treated to goody bags and gift cards to spend in store, while young shoppers were given a make-over with some colourful face painting.
Director at Benetton Wilmslow, Clare Vaughan, said: "I am blown away by the level of support we have received as Benetton returns to Wilmslow.
"We're thrilled that Leanne was able to join the celebrations today. The response to the new collection has been fantastic and we're looking forward to a bright future in Wilmslow."
Leanne Brown added: "The store is looking fabulous and it's great to see Benetton back in Wilmslow. I'm sure the standalone kids' store will be a big hit."
Photo: Leanne Browne celebrates the reopening of Bennetton with Director Clare Vaughan.
Tags: