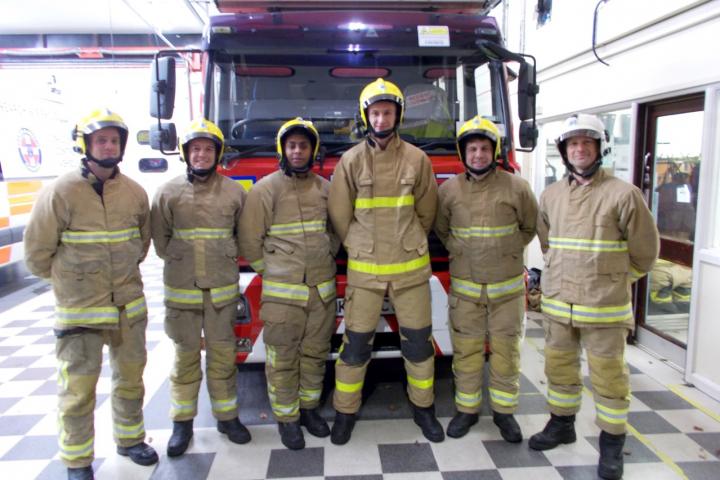 A group of firefighters from Wilmslow will be running the 5k parkrun in The Carrs on Saturday, 11th November, to raise funds for the Firefighters Charity and promote their recruitment drive for on-call firefighters for Wilmslow Fire Station.
A team of six will be running in full fire gear to raise money for their charity which supports firefighters in need - whether injured, ill or in need of psychological support to come to terms with the life and death situations they face on a daily basis.
David Wilson said "Wilmslow On Call Firefighters thought it would be a great idea to get involved in such a fantastic event as the Wilmslow Park Run to promote the recruitment of On Call Firefighters at Wilmslow Fire Station and raise money for The Firefighter Charity.
"The athletes who run and have such a community spirit are just the sort of people we want to join our team. We all have full time jobs and through our work as On Call firefighters face dynamic challenges to help protect the community of Wilmslow"
If you are interested in a challenging and rewarding part-time job or just want to watch them sweat and look around the fire engine, pop down to The Carrs to see them at 9am.
An on-call firefighter is 'on call' to respond to a range of emergencies. They are doing everyday jobs until the call comes, then they become professional firefighters.
They may be 'part-time', but they are trained and capable people in the front line, saving lives and are paid for their services - which does not just involve fighting fires but a wide variety of situations which can include incidents ranging from floods, road accidents and chemical spills to retrieving pets from awkward situations.
For further information either pop into Wilmslow Fire Station on a Tuesday evening from 7 to 9pm or check out their recruitment website for more information.