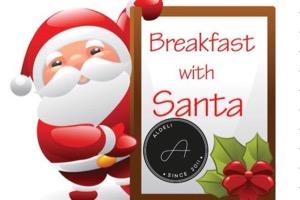 Promotional Feature
Ho ho ho it's finally the countdown to Christmas.... (well nearly!)!!
At Aldeli we are getting ready to host Breakfast with Santa on the three Sundays before Christmas.
Children are invited to come with their parents to meet Father Christmas, enjoy story time with him and to write and give him their Christmas letters in person.
A buffet breakfast will be provided for the little ones with vegetarian options available, plus a breakfast wrap for the adults & coffees or teas.
The dates available are:
10th December at 9.30am
17th December at 9.30am
Christmas Eve at 9.30am
Prices are £10 for children and £5 for adults.
Please book soon to avoid disappointment as spaces are filling fast!
To make a booking email ilanahigham@me.com or call 07779289301.
Tags: