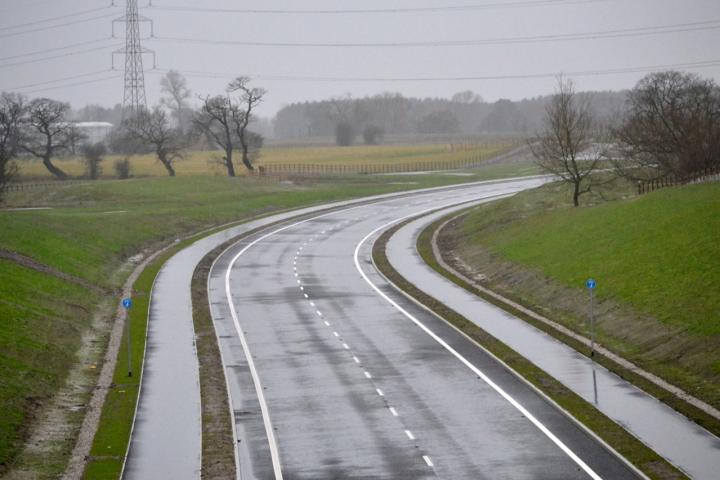 Following the tragic news that two people died in a crash on the Alderley Edge bypass last week, dozens of motorists have taken to social media to call for improvements to make the road safer.
The fatal collision involving two vehicles occurred at approximately 4pm on Friday, 3rd November, and resulted in the death of an 85-year-old man and an 82-year-old woman from Newcastle-under-Lyme.
Just three weeks earlier there was a serious accident involving three vehicles on the A34 Melrose Way. Fire crews were at the scene for approximately 50 minutes on October 12th, they released one man who was trapped in an overturned vehicle and a second man who was trapped in a separate vehicle.
At the time a police spokesperson said "One sustained minor injuries, a 19-year-old man sustained serious injuries and a 37-year-old man sustained life threatening injuries. He is currently in a stable but critical condition."
In September 2013, 11-year-old Flynn Morrissey was tragically killed in a head on collision whilst travelling to school. A red Porsche crossed into the opposite carriageway on a bend in the road and into the path of a Ford Focus being driven by his mother Nicola Clifford.
Readers have contacted us by email as well as posting messages on the websites, Facebook and Twitter calling for action to be taken before there is another terrible accident. Below is a sample of the messages posted:
"This was designed as a dual carriageway originally so all.the sight lines are wrong for a single carriageway.... absolute negligence!!!"
"Awful bit of road, bad design that's costing lifes! Needs petitioning for better road markings or a centre barrier."
"Speed cameras have to be installed. Its only a matter of time before there is yet another crash on that stretch. So sad."
"What on earth is going on with this bypass ? Something has to be done to stop these terrible accidents! So sad."
"I hate this stretch of bypass it's really dangerous it's time something was done to make it safer."
"I think a lower speed limit and a couple of cameras may help as people go so fast along it..."
"This should have never been built without a central reservation. How many more people will lose their lives before something is done? I'll never drive on this road."
"Needs to be dual carriageway.... I've had a couple of near misses with cars overtaking slow moving traffic here. People need to stop crawling down this part of the bypass as it causes inpatient drivers to overtake and there's too many crests to check the road is clear properly."
"Should have been dual track all the way as people try overtaking and it's so blind in places would have been far safer as dual track all the way. So sad yet again another tragic accident on this stretch something needs to be done."
"I use this road countless times every single day as a taxi driver and thankfully have never had a problem. However despite driving at the speed limit I still get over taken by other cars doing inexcess of 80mph. Speed cameras are needed."
"Definitely negligence! It feels like a dual carriageway! It should be closed immediately and restructured!"
"This is the second bad accident now on this road so clearly there are serious issue with the design of the road. Wouldn't be surprised if it was due to cutting costs, shameful negligence."
"Such a badly designed road and it's costing precious lives. So sad."
"Speed cameras needed. Solid white line so no over taking. Lighting needs to addressed too. Such a sad story and could be avoided."
Others have commented that it is not the road which is dangerous but the way people drive on it.
"The problem is the idiotic drivers on the road not the road itself. Don't know why there's no speed cameras!"
"This is terrible news but why does everyone blame the road? Drive to the conditions, visibility etc and you will not crash (well, not on your own anyway)."
A spokesperson for Cheshire East Council said: "Investigations are ongoing to understand the cause of the collision and we will work with the police to determine if any further measures are required as a result.
"During the development stage of the Alderley Edge bypass scheme, predictions were made about the traffic likely to use the new road. This work established that the road would not be required to be built as a dual carriageway and recent traffic counts have confirmed that the road does not carry sufficient traffic for dual carriageway provision."
Tags: