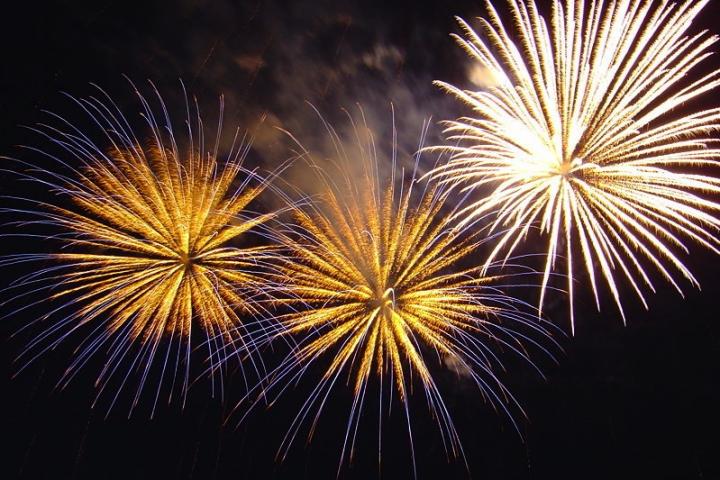 Firefighters want everyone to have a fantastic Bonfire Night and enjoy it safely by going to an organised event.
However, crews are warning that in the run up to 5th November, while they will be working to ensure everyone has a great, but safe, time, they will have to extinguish any deliberate fires they are called to prior to Bonfire Night.
Colin Heyes, Arson Reduction Manager for Cheshire Fire and Rescue Service said: "We want everyone to be as safe as possible and what may seem like harmless fun can easily end in disaster when it comes to fireworks and bonfires - fire is unpredictable and can easily get out of control so make sure you remember the night for the right reasons and go to an organised display."
Fires lit prior to Bonfire Night or which are near to property, trees or fences on the day itself will be extinguished by crews if they are deemed unsafe or if they have been left unattended by adults.
Chair of Cheshire Fire Authority Cllr Bob Rudd said: "Sadly a lot of our time is taken up dealing with deliberate fires and we work closely with police, local authorities and schools to try and reduce these each year.
"Firefighters have been busy engaging with communities in hotspot areas to educate people about how they can help if they see dangerous and nuisance bonfires. People can also help to reduce incidents of arson by ensuring their wheelie bins are stored away and by not leaving rubbish out for people to use to fuel bonfires."
As well as working with young people and parents in a bid to educate people on the consequences of nuisance fires, preventative action is also being taken with the use of a waste recovery team to remove potentially nuisance or dangerous bonfires.
The public can also do their bit to reduce the likelihood of deliberate fires by ensuring wheelie bins and rubbish are not left out in the open, once your bin has been emptied please ensure you put it away securely.
Firefighters will be working closely with Cheshire Police over the bonfire period to keep people safe.
Superintendent Peter Crowcroft said: "We want everyone to enjoy themselves over the bonfire period and it's a great time for families to have fun, but sadly there are always a few people who spoil it for others.
"Our officers, PCSOs and Specials will be out over the bonfire period and will provide a visible presence on the streets dealing with incidents of criminal damage, but people can call us on 101 if they have any concerns. Anyone in possession of fireworks deemed to be acting in an anti-social manner will have their fireworks confiscated by officers."
Details of the local organised firework and bonfire displays can be found in our events calendar.