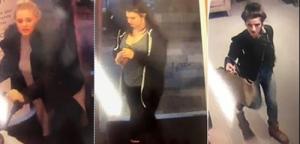 Wilmslow Police have issued CCTV images of three women they would like to speak to in connection with shoplifting from a store at Handforth Dean Retail Park.
The women are wanted in connection with the theft of curtains worth £350 from the Next shop on Kiln Croft Lane, Handforth on Monday, 25th September.
If you can help identify these women contact Wilmslow Police on 101 or complete the online form, where slightly larger images of the three women can be viewed.