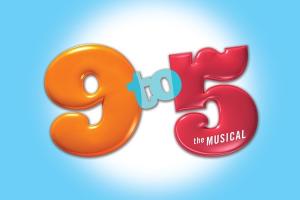 Alderley and Wilmslow Musical Theatre Company has received a £1000 grant from Cheshire East Council towards the production costs of next month's musical.
The local theatre company, which is celebrating seven decades of music, dance, and laughter, is putting on Dolly Parton's 9 to 5 at the Evans Theatre, Wilmslow in November.
The total cost of putting on the production is over £28,000 and the organisation applied for a Community Grant of £1000 towards their costs which include props, sound and lighting, wardrobe and make up.
The organisation has income from ticket sales, donations from elsewhere and is contributing themselves.
A spokesperson for Cheshire East Council said "The organisation has received community grant funding for the past 3 consecutive years. It is recommended that they are awarded £1,000 and advised to seek alternative funding for future years as community grants cannot be relied on as a regular source of income."
Alderley and Wilmslow Musical Theatre Company also applied for a grant of £3576 from Wilmslow Town Council which they were awarded in September, dependent upon other grant applications. This grant was to cover the cost of hiring the Evans theatre for a week.
Hilary Gradon said "The Society has had an excellent relationship with the management of the Evans Theatre. There is an overall increase of £315.60 for the hire of the Evans this compared with the contract price for 2016. There is no other performance space in the Wilmslow/Alderley area that matches the requirements of the Society for our main show of the year."
Alderley and Wilmslow Musical Theatre Company are performing 9 to 5 The Musical, at The Evans Theatre, from Tuesday 7th to Saturday 11th November 2017. Performances are at 7.30pm each evening plus a 2.30pm matinee on Saturday 11th.
Clare Sutton said "A&WMTC's production of 9 to 5 is fast approaching, and we'd love you to join us in the audience. It's a great show about 3 down-trodden ladies who team up to take care of their domineering boss."
Tina Spiers, who played Mother Abyss in their production of the Sound of Music, takes the role of Violet Newstead, with their two leading ladies from White Christmas, Eileen Rawlinson and Ruth Moore playing her partners in crime.
Clare added "Fun and thought provoking, with a little romance thrown in, 9 TO 5 THE MUSICAL is about teaming up and taking care of business. With original numbers from Dolly's Oscar nominated score including Backwoods Barbie, Shine Like the Sun and the original hit song 9 TO 5."
Tickets are £13.00 and can be booked online or by calling the ticket line on 07506 988 433.