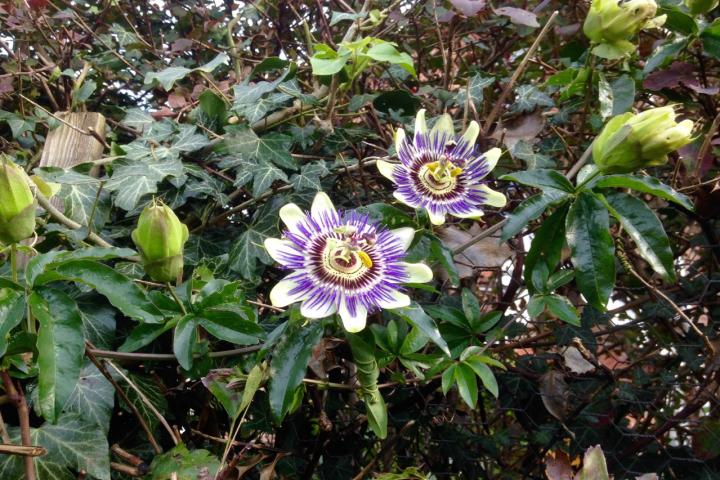 Roger Norton kindly sent us this photo taken at the junction of Hawthorn Street and Chapel Lane recently.
Roger said "I spotted these passion flowers bursting through a hedge in Wilmslow this week - and it's almost November !."
If you would like your photos of Wilmslow and the surrounding area to be considered for publication on wilmslow.co.uk then please email them to admin@wilmslow.co.uk.
Tags: