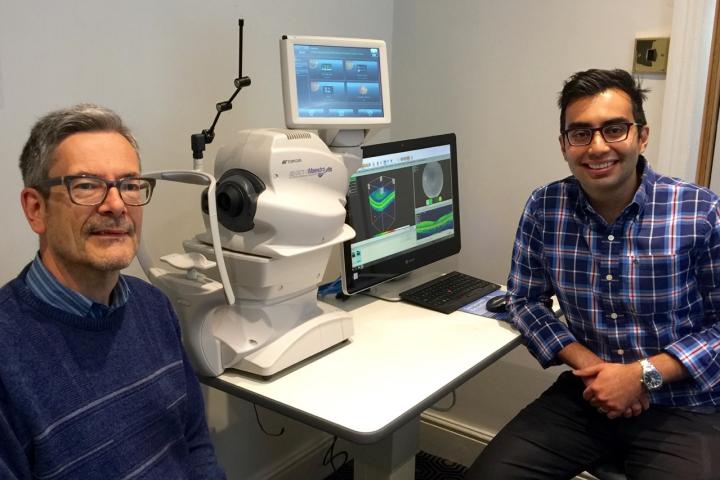 Promotional Feature
Award winning opticians in Wilmslow, Albert Road Opticians has recently invested in top of the range eye care equipment called an OCT – Ocular Coherence Tomography.
An OCT is similar to an ultrasound of the eye and differs from a photograph of the eye as it looks into the deeper layers of the retina that cannot be seen with the naked eye or via a photograph.
This technology is now available at the practice on 18 Albert Road in Wilmslow and is very useful for people in the following categories:
People over 40
Family history or concerns about Glaucoma, Cataracts, Macula Degeneration or Diabetes
Anyone seeing floating bits in their eyes
People with visual stress symptoms (headaches /eyeaches)
The reason for investing in this hospital grade equipment is to prevent sight loss and increase longevity of your vision. Since it's inception a few months ago, the clinical team at Albert Road have prevented the loss of sight of two local residents with timely and accurate referrals.
Albert Road currently offers this technology during an extended eye examination. To book in for an eye examination please call Claire on 01625 533087 or click here.
Anyone interested on how the scan is carried out, please click here.
Tags: