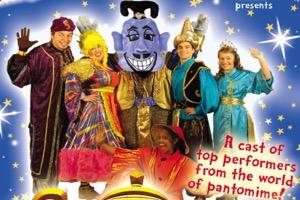 Local families are invited to get into the festive spirit this month at the Handforth children's pantomime.
For the third consecutive year, Handforth Parish Council are organising and funding an event for children who are residents of Handforth or attend a school in the village.
Chaplin Gold, a London based company with a team of semi-professional actors, are presenting Aladdin at the Handforth Youth Centre on Friday, 24th November. There will be two showings, the first at 4pm followed by a second is at 7pm. Each lasting approximately two hours.
Parish Clerk Ashley Comiskey Dawson said "The pantomime is being fully paid for by Handforth Parish Council, but we charge £1 per adult and 50p per child for a ticket. There are two reasons for charging, firstly, to ensure everyone who wants to come gets a place and we are not oversubscribed (there are only about 160 places per performance). Secondly, and most importantly, the ticket sales contribute towards the cost of providing all the children at the pantomime with a drink and a goody bag."
Ashley added "Tickets are selling fast, I only have about 50% left for each showing. "This has always been a tremendously popular event and is enjoyed by all the children attending and adults alike."
Tickets can be obtained by either emailing the Parish Clerk or calling 01625 523330.