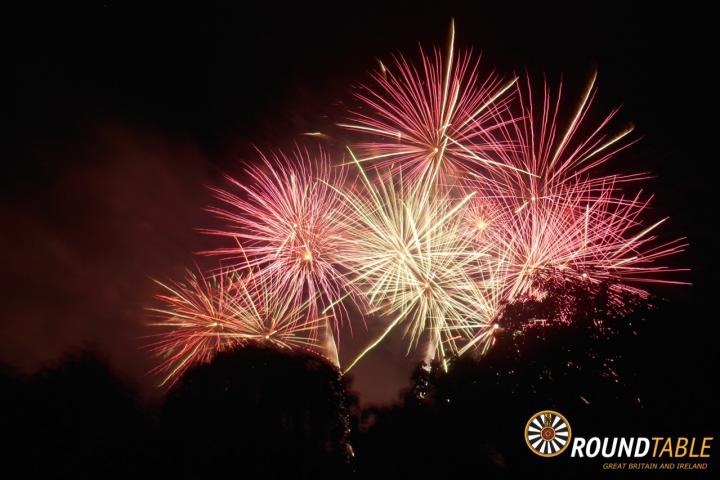 Wilmslow and District Round Table are once again preparing to provide local residents with a grand bonfire and fireworks display at Carnival Field.
This year's event, which will take place on Saturday 4th November, includes a bonfire and children's firework display followed by the main fireworks display.
In addition, visitors to the charity event can enjoy fairground rides and a selection of refreshments, including hot dogs, burgers, Thai dishes, fresh doughnuts and mulled wine. Sweets, toffees, popcorn, candy floss and cold drinks will also be available from the sweetie tent.
A free park and ride scheme will operate from Broadway Meadow Car Park (adjacent to Wilmslow Leisure Centre). Buses will leave the car park at regular intervals during the evening, starting at 5.30pm, and will drop you off at Carnival Field. Buses will be available for the return journey until 9.00pm.
The event is a major part of the fundraising calendar for Wilmslow Round Table. As usual the proceeds of the event will be used to make various charitable donations. In the past, the proceeds from the bonfire have been used to raise funds for David Lewis Centre, Francis House Children's Hospice, Christie's, Macmillan Cancer Support, MAST, East Cheshire Hospice and many others.
Gates will open at 5.30pm and the bonfire will be lit at 6.30pm. The firework display for small children will start at 7pm, before the main firework display starts at 7.30pm.
Richard Hunter, this year's Round Table Fireworks Chairman, said "I am delighted that we are able to continue to put on one of the largest community events in Wilmslow and keep up the traditions of an event which is now well over 30 years old. I am particularly proud that we have managed to maintain one of the largest displays in Cheshire, whilst keeping ticket prices the same as last year.
"Last year saw a bumper turnout and we are hoping that the weather will be kind on us again so that we see similar numbers, particular as our fellow members of Manchester Round Table are unable to hold the Cheadle Big Bang this year, with the hope that this leads to us being able to make significant donations to local groups and charities."
Tickets can be purchased in advance online or on the day. Advance tickets cost £4.50 per child, £7.50 per adult and £20 for a family (2 adults, 2 children).
Tickets purchased on the day are On the day £6 per child, £10 per adult and £25 for a family (2 adults, 2 children).
Personal sparklers and fireworks are not allowed, attendees are requested to keep behind any safety barriers and wear appropiate footwear such as wellies.