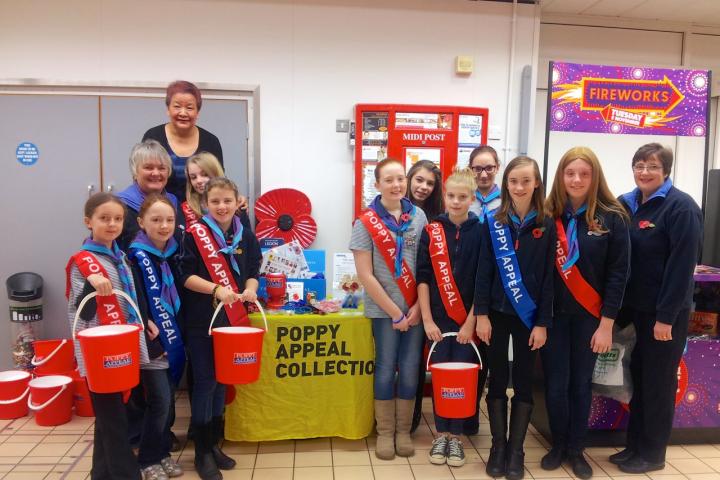 Members of the Royal British Legion Riders Branch will be riding into town this weekend for the launch of the 2017 Wilmslow Poppy Appeal.
About 40 bikers, accompanied by their Bugler, will be joining members of the local Royal British Legion branch for the official launch at the Memorial Garden at 12.30pm on Saturday, 28th October.
Sandi Fisher, one of the lay preachers at St. Bartholomew's will give a short dedication which will be attended by Wilmslow's RBL Standard bearer Eddie Harrison and members of the Town Council who will be joined by Army cadets, Guides and Rainbows.
The Royal British Legion Riders Branch are a National branch with over 6000 members, and it is for anyone who has a passion for motorcycling and a desire to support the aims and charitable efforts of The Royal British Legion.
As branch members, their main aims are to raise funds and awareness for the Poppy Appeal and to offer support and help whenever we can to all our service personal, past and present, and their families. Now into our second decade of activity, attending community repatriation ceremonies and funerals for veterans helping to give our heroes the sendoff they deserve. They also attend as many military events, memorial rides and services along with rallies, social gatherings and ride outs as we can.
The Poppy Appeal Launch Ride is an annual event, now in its 5th year and will take place over the weekend of 28th and 29th October Starting at 9am at Port Sunlight, they will ride on to Little Sutton, Wilmslow, Crewe and finish the day in Nantwich. They on Sunday 29th they start by laying wreaths at Wrexham, Bala, Porthmadog, Cearnarvon and finishing up on the promenade in front of the memorial in Llundudno.
Khumi Burton, on behalf of the Royal British Legion Wilmslow, said "As usual we will be manning Lidl, Sainsbury's and Waitrose. We will also be distributing Poppy boxes and tins to some offices and shops and if anyone wants a box of poppies and tins please contact me on 07821277896 or via email. Anyone who wants wreaths can contact me as well."
Khumi added "Please come and support this Launch. Without the Poppy Appeal, what the RBL does for veterans young and old and their families cannot be fulfilled. Please come and support the Poppy Appeal wherever you are."
Tags: