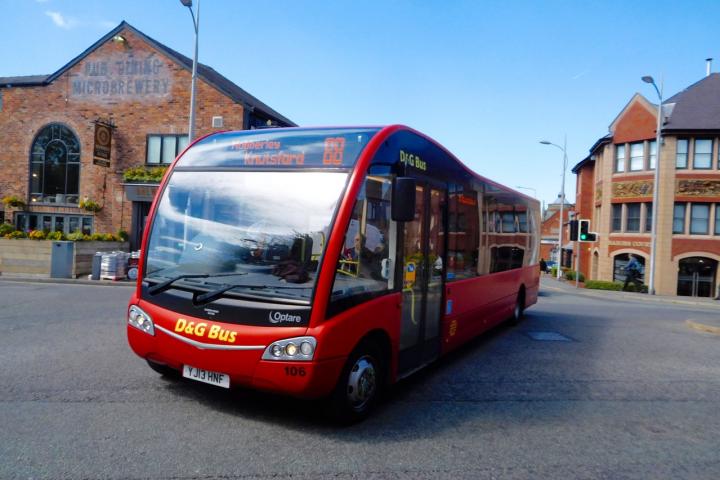 Cheshire East Council has responded to the borough-wide consultation on subsidised bus services with a set of proposals.
The proposals, which are to be discussed at the council's environment and regeneration scrutiny committee on Monday, 23rd October would save more than £1m from the council's budget.
Cheshire East received more than 3,900 replies to the consultation and has made changes its plans for services as a result.
The planned changes maintain weekday and Saturday services, though the council proposes to no longer support buses during evenings and on Sundays, as these are some of the least used of its subsidised services.
Local services affected by these proposals are:
88 – Altrincham – Wilmslow – Knutsford - which will be reduced to an hourly service. Services then extend to Macclesfield.
As a result of the consultation the following changes have been made
Timetable and frequencies remain as consulted upon but with the first service of the day from Knutsford to Altrincham retimed to allow passengers to arrive into Altrincham for 08:20am;
Retiming of first bus of the day to arrive into Altrincham for 07:10;
Retiming of the last bus of the day to leave Macclesfield at 17:45
200 - Wilmslow – Manchester Airport - service withdrawn
Hourly railway service from Styal Railway Station from May 2018.
130 - Macclesfield to Wilmslow to Manchester - Sunday services withdrawn.
The plans would also phase any changes to 'little bus', to provide a safety net for anyone who cannot get access to another local bus service.
Councillor Paul Bates, Cheshire East Council cabinet member for finance and communities, said: "Changing the way services operate is always a very complex issue. The council has weighed up the needs of all service users after our in-depth consultation.
"We have tried to strike the best possible balance between making savings and protecting vital services for residents."
Cabinet is due to consider a set of recommendations on the bus review at its meeting on Tuesday, November 7th.
Any changes to services would not take place before April 2018. After any changes, the council's proposals would mean that the authority would still be investing more than £2m per year in subsidised bus services.
Tags: