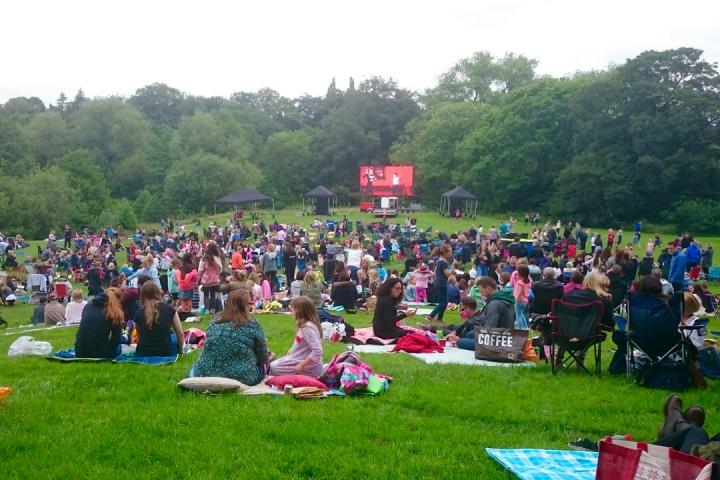 A popular community event will return again next year, despite being poorly attended as a result of the bad weather.
Wilmslow Town Council has agreed that the Cinema on the Carrs will go ahead in 2018 and return to its original date of the second Saturday in June.
Speaking at the Town Council meeting on Monday, 16th October, Council Frank McCarthy said "We shouldn't just give up on it purely because one year it's this bad.
He added "We will have it in June because if it has to take place when it is raining it is considered that the rain in June is somewhat warmer than the rain in September therefore we see it as a plus."
Town Clerk, Matthew Jackson added "The format will remain unchanged from this year on the basis that we have not given it a fair crack of the whip in that format."
The third annual Cinema on the Carrs event took place in challenging conditions in September, having been postponed in June due to the poor weather.
Not surprisingly, attendance was significantly with only a couple of hundred hardy folk braving the rain to watch The Lion King in the afternoon followed by a showing of Dirty Dancing in the evening.
Tags: