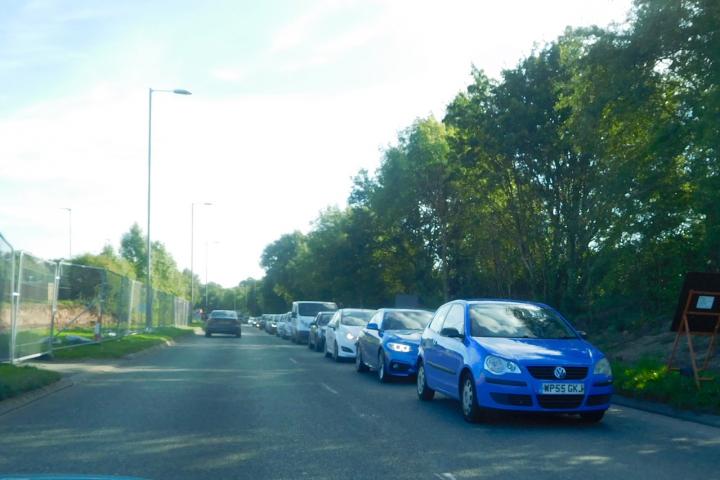 Motorists face another month of delays as work on the runway tunnels on the A538 is now scheduled to finish mid-November.
Wendy Sinfield, of Manchester Airport Group, confirmed at the Wilmslow Town Council meeting on Monday, 16th October, that the tunnels will re-open on November 15th.
The delay is a result of a van fire, which occured on February 28th, which meant that soot that was lining the tunnels had to be cleaned from the walls before paint could be applied.
A spokesperson for Manchester Airport said "Although the damage to the concrete was superficial (matching the assessment made in February) the damage caused by smoke/soot throughout the fabric of the tunnel was extensive. Before the 'bore' could be treated with a new surface treatment this 'soot' had to be cleared. The machinery first deployed was ineffective and failed to remove the 'soot'. It took time to source specialist advice and locate alternative equipment and then longer than had been planned to remove the soot."
Work on the A538 junction improvement scheme to provide additional capacity on the road and improve access to Sunbank Lane is anticipated to continue until December or January.
Wendy Sinfield confirmed that traffic disruption along the stretch of road adjacent the Amazon and DHL warehouses will continue until the lights come down in the early part of next year.
She explained "The junction near Amazon was always planned to happen but when the site was built we didn't anticipate Amazon and all those people coming so quickly. So unfortunately what that meant was that the junction and the widening of that junction had to happen more quickly than anticipated so we anticipate the junction being finished in January, or it could be December but that sort of time it will be finished."
On completion, the road will be widened to a dual-carriageway and the existing Sunbank Lane junction upgraded to signal control to access the Runway Visitor Park and the World Logistics Hub.
Councillor Frank McCarthy said "We'd all be very grateful for that to be done as soon as possible. Coming out of Wilmslow the actual queue starts from Wilmslow, the other day I measured and it was two and a half miles. I wonder sometimes when you get to the other end and you see a vehicle that says 'traffic management' do those people actually know that the queue to the right is two and a half miles long. I sincerely hope someone is telling them that getting out of Wilmslow is becoming chronic. "
He added "So I hoped we'd actually see some work going on there recently, after long periods of apparently nothing taking place at all, and now they are going to be working methodically right the way through to get it done as fast as possible."
Tags: