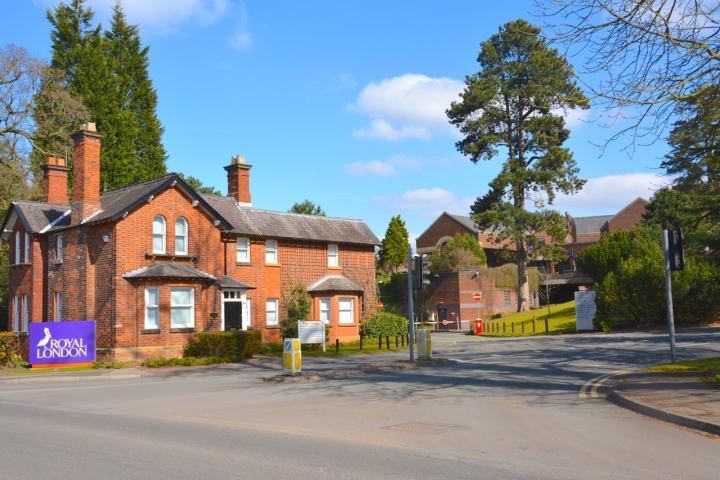 Royal London is to consult the Wilmslow community before submitting two planning applications for homes at its site on Alderley Road.
The two proposed applications are for outline planning consents - one for up to 60 homes on land opposite the Royal London Campus to the west of Alderley Road and one for up to 120 homes on the northern part of the campus site on the east of Alderley Road.
Although the masterplans will be indicative at this stage, a range of housing is envisaged from one and two bed apartments to three and four bed homes.
The proposed scheme also includes an area of public open space on the west of Alderley Road, new playing fields for use by Wilmslow High School and those working on the campus, to be located north east of the existing office campus area.
Residents could also gain access to a range of facilities to be developed over time, potentially including restaurants, small scale shopping, cafes, a gym/creche and outdoor fitness facilities. Although these community facilities do not form part of the forthcoming applications, Royal London would welcome feedback on what residents would like at the campus to guide future proposals.
Gareth Dickinson, Head of Property at Royal London Asset Management, said: "Royal London is committed to working in full collaboration with Cheshire East, local residents and other stakeholders. We are determined not only to meet the needs and expectations of our business tenants, but also of future and existing members of the Wilmslow community."
A public consultation on the two proposed residential planning applications commences on Monday 9th October and closes two weeks later on Monday 23rd October.
It will begin with a public consultation event taking place from 2.30pm to 6.30pm on 9th October at Wilmslow Leisure Centre. A dedicated consultation website, including all of the materials available at the exhibition, will go live on 9th October and will remain available throughout the consultation period.
During the consultation period, feedback on the proposals may be given to Royal London's consultant team in the following ways:
Attending the consultation event at Wilmslow Leisure Centre on 9th October;
Writing to Royal London Group, c/o Lexington Communications, The Zenith Building, 26 Spring Gardens, Manchester, M2 1AB;
Telephoning our Community Information Line on 0161 711 0293;
Emailing our consultation team at wilmslowconsultation@lexcomm.co.uk;
Visiting our consultation website www.wilmslowconsultation.co.uk.
Feedback received following Monday 23rd October will still be accepted and considered, although receiving comments during the consultation period will give the project team the fullest possible opportunity to reflect upon them.
Tags: