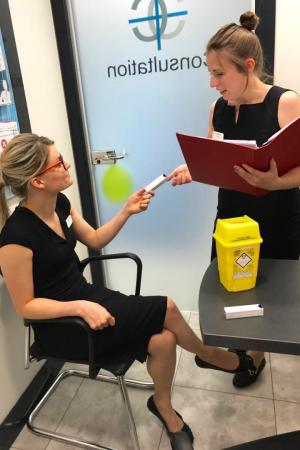 Promotional Feature
Cedrics Chemist are now running a number of Advanced Services. Since their move from the 'old shop' at 67 London Road to the brand new purpose built pharmacy within the Alderley Edge Medical Centre in Festival Hall, family run Cedrics Chemist have been able to expand on the range of services they can provide.
Over the last year they have started offering the MUR (Medicines Use Reviews) and NMS (New Medicines Service) services, and this winter they will be rolling out the latest addition to their services in the form of Flu Vaccinations. The cost of the vaccine will be £12 per person and in addition to administering the vaccinations in store, they are able to provide flu vaccination services to companies and businesses wishing to offer the service to their staff.
For group bookings, they are able to offer a discounted price and what's more, the team will even come to your premises on a suitable prearranged date, at a time to suit you. If you are interested in the service, whether for yourself, family or workforce, please contact Cedrics Chemist directly on 01625 583 145.
Tags: