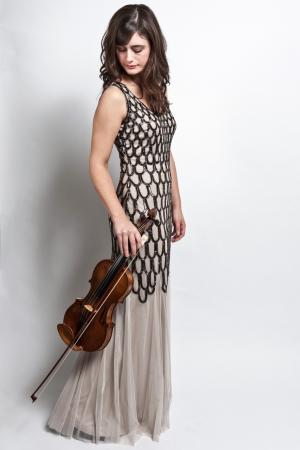 Wilmslow Symphony Orchestra is gearing up for another season of orchestral favourites to charm young and old alike. We can confidently say that there is a Scottish theme to the first concert of the season – what with Malcolm Arnold's Scottish Dances, Bruch's Scottish Fantasy and Mendelssohn's Scottish Symphony.
As an audience favourite, Bruch's Scottish Fantasy comes second only to his first violin concerto in his output. For this item – which is also for violin and orchestra – we are delighted to welcome back the Cheshire-born violinist Sophie Rosa, who gave a memorable performance of the Sibelius concerto with us two seasons ago.
While the Bruch and Arnold works use genuine Scottish themes, Mendelssohn's symphony is more an evocation of the Scotland he had come to love through the writings of Sir Walter Scott. This is music of windswept moors and brooding skies, steeped in drama and romance, and will make a rousing conclusion to the concert.
Conductor Juan Ortuño is a long-standing favourite with Wilmslow audiences, and it is a great pleasure for us to have the opportunity of working with him again.
As if all this wasn't enticing enough, we also have a special offer on season tickets – five for the price of four!
The concert takes place on Saturday 14th October at 7.45 in Wilmslow Leisure Centre. Tickets cost £12 (Concession £10, Under 18s £2). Tickets - and season tickets - may be obtained from the ticket secretary (01925 756 144), at Bang & Olufsen, Alderley Road, Wilmslow (01625 527666), at Therapy, Bank Square, Wilmslow (01625 400113), or at the door.
Photo: Sophie Rosa.
Guest post by Dermot Gault.