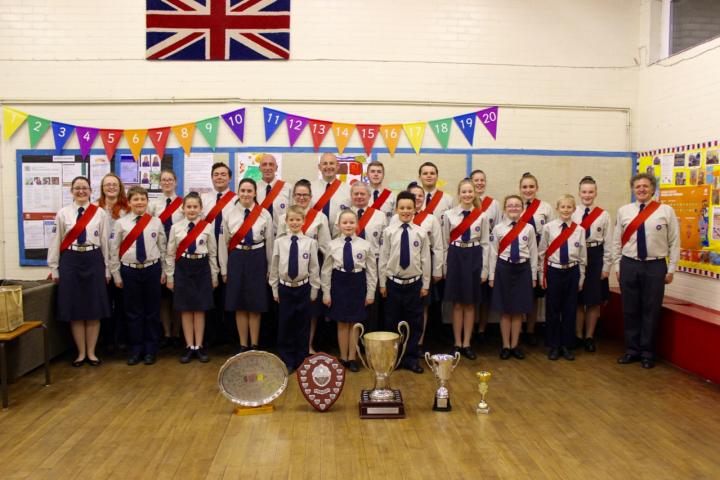 Alderley District Scout Band were crowned Supreme National Champions on Sunday, 24th September, beating off stiff competition from bands from all over the UK.
This marks the end of a winning season for the band, who were also victorious earlier in the year at both Halesowen Marching Band Competition in June and the Daventry Summer Rhythm Competition in July. These results have meant that the band were also crowned TYMBA National Class League Winners for the 2017 season.
The band competes as part of the Traditional Marching Band Association and have to perform a display involving marching manoeuvres set to music, they are then judged on a number of disciplines.
On Sunday they managed to come first the Drill, Display and Tuned Percussion categories, as well as joint first in Turnout. They also came second in the Wind and Percussion categories, and third in General Musical Effect. As a result they were announced as overall champions.
Bandmaster, Simon Taylor, said: "Winning both the National and League titles is an immense achievement and is thanks to the hard work and dedication of each band member as well as the leaders. We have a relatively young core to the band so we hope we can build on this success - if you would like to join the band we are now recruiting."
The band is always looking for new members, aged 8 upwards. Membership of the band is free of charge, and all instruments and uniforms are loaned to members. They meet every Wednesday 7pm-9pm at the Carnival Field in Wilmslow during the winter months. If you are interested in joining, please contacted Simon Taylor (07970 211470) or email alderleydistrictscoutband@gmail.com.