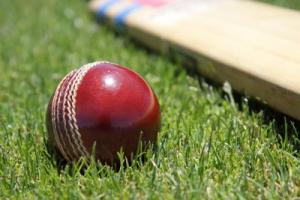 Wilmslow CC 115 for 1 beat Oakmere CC 114ao
With just four weeks remaining of the season, newly promoted Wilmslow CC sat comfortably in fourth position, of the UKFAST Cheshire League Div 2.
Slightly irritated by a few carelessly dropped points during the season, skipper Jay Patel was looking for a strong finish, to provide some positive momentum for the next season.
Having thumped lowly Chelford, the Squirrels then beat league champions Kingsley and this week Oakmere. Helped it must be said, by the abandonment of all other games in the division, this win provides a fascinating finale to the season, as Wilmslow sit third, 17points behind Prestbury, with all to play for.
Can the Squirrels do it, unlikely, but as a NFL football coach once said 'Winners never quit and quitters never win' and in these last few games, Patel's boys are definitely winners.
Oakmere were themselves on a good run, and in a overs restricted game, set out to accrue a winning target. That is not so easy, when 'Jags' Narayanan, Jake Woodhouse, Lloyd Sykes and Patel himself are bowling great lines and lengths on a superb, if bowler friendly wicket. The wickets were shared, and but for the home sides South African import no one got in. The bowlers were supported by some good fielding and a target of 114, well below what was expected.
It was a game with rain interruptions and when the visitors went out to bat, they had just 30 overs. No matter, as the game was concluded in just 22. Jags (52 no) was in a hurry and with Rob Herriott (32) and Toby Rowe (19no). The game was over in a jiffy, with Oakmere's promotion pretentions in tatters and Wilmslow's suddenly alive.
For the decider, both Wilmslow and Prestbury play relegated clubs, Wilmslow need maximum points at home versus Heaton Mersey and Prestbury need to register 7 points or less at Bunbury.
No such issues for Tim Conniff's 2nd XI, who with games off across the County secure a deserved promotion, hopefully a win next week will make them champions.
Match report by Mike Harding.
Tags: