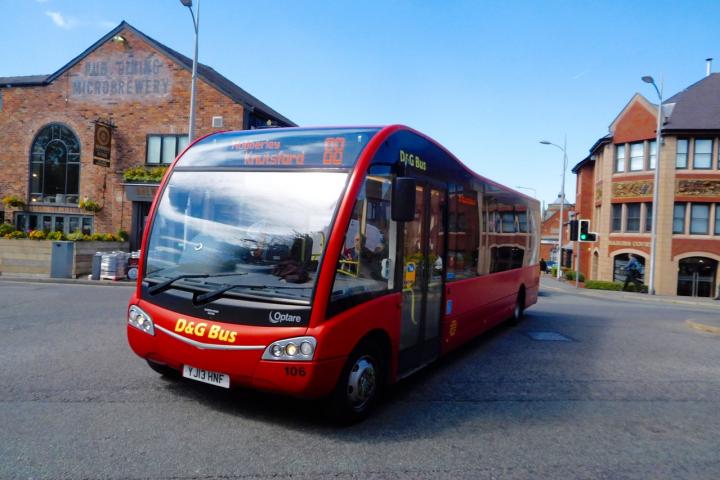 A few hundred local residents took the opportunity to comment on the Council's proposals to cut subsidised bus services in order to save £1.576m - which represents a 43% saving on the current annual supported bus service budget of £3.5m.
Cheshire East Council recently consulted on proposals to change local services which include reducing the 88 Knutsford to Wilmslow to Altrincham bus from a half hourly to an hourly service, with all journeys serving Morley Green (currently Morley Green is served every hour rather than half hourly like Bank Square and Wilmslow Rail Station).
Additionally the Council is proposing to cut support for the 200 service from Wilmslow to Manchester Airport which passes through Styal.
The Council is also proposing to discontinue running buses on evenings and Sundays, as these are the least used of the subsidised services. This would result in cutting support for the Sunday 130 service which travels Macclesfield to Alderley Edge, Wilmslow and Manchester. The 130 weekday daytime services are provided commercially so they have not been considered as part of the Supported Bus Service Review.
Between 100 and 200 responses were received during the 10 week consultation in regard to the proposed changes to the 88 and 130 services whilst between 50 and 80 responses were received regarding plans to withdraw the 200 Wilmslow to Manchester Airport service.
Over 3,900 responses were received in total during the 10 week public consultation, which ran from 18th May and July 26th - 29% of which identified themselves as having a disability and 76% of respondents had no alternative transport available.
According to the report prepared for a meeting of the Environment and Regeneration Overview and Scrutiny Committee on Tuesday 19th September, respondents were more interested in the frequency of services and loss of evening services and less interested about the loss of Sunday services and changes to routes.
Work is currently ongoing to refine the proposals following analysis of the consultation. Options being considered include:
Reorganisation of services to improves coverage in some areas
Removal of dead time in schedules to increase in-service mileage
Further service integration to enhance coverage
Adjustments to operating hours (start and finish)
Alternate day working in some areas
Incorporating school contracts where possible
Consideration of Northern Rail May 18 timetable changes
Review any areas of potential over-provision
The Scrutiny Committee will consider the response to consultation in October, the results of which will be published in late October when the Council will also start engaging with operators. The proposals will then be discussed by cabinet on November 17th and network changes will start to be implemented from April 2018.
Tags: