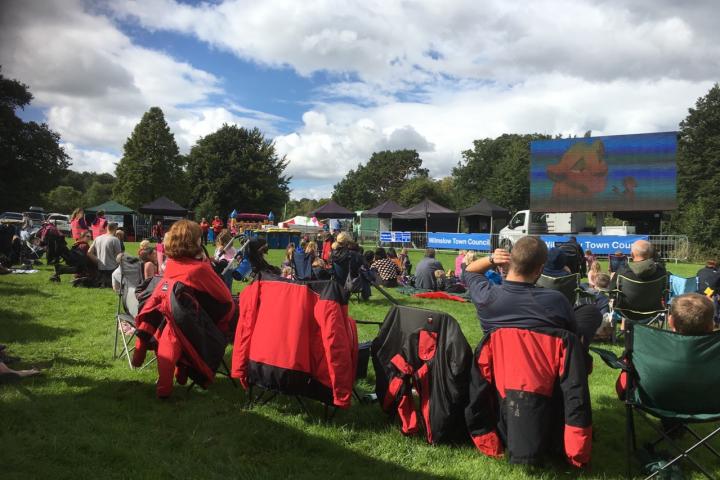 The third annual Cinema on the Carrs event went ahead on Saturday despite challenging conditions.
Not surprisingly, attendance was significantly down due to the poor weather. A couple of hundred hardy folk braved the rain to enjoy a showing of The Lion King in the afternoon followed by a Duck Race - which benefitted from the white-water conditions on the Bollin.
Then in the evening the audience which gathered for showing of Dirty Dancing were rewarded when the sky cleared and the movie screen illuminated the park.
The free event, that had already been postponed earlier in the year due to adverse weather was organised by Wilmslow Town Council.
Cllr Angela McPake, Chairman of the Wilmslow Town Council Events Group said "The conditions on the day presented a number of challenges for the Town Council, our infrastructure partners, our volunteers and not least the general public.
"We undertake these events to benefit as many of our residents as possible and to enhance our sense of community, it is therefore disappointing when the size of the audience compared to previous years is impacted by challenging weather conditions. As is the case with all of our events we will now review the Cinema on the Carrs and determine if it will appear in our timetable for 2018."
Tags: