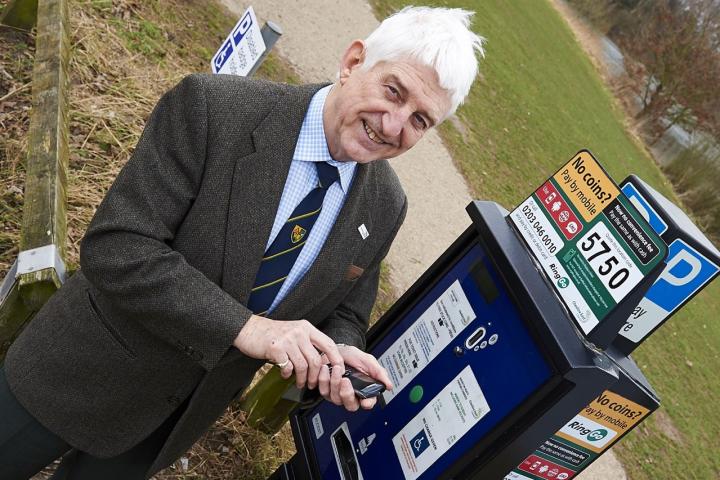 Cheshire East Council has introduced a 'convenience fee' for motorists using their mobile phone service to pay for parking.
The Council launched the RingGo scheme in 2015, which lets you pay for your parking with a credit or debit card, rather than using cash at a machine.
The scheme has recently been extended to incorporate the majority of the Council's pay and display car parks and at the begging of the month they introduced a 'convenience fee' of 20p.
The new few applies to all transactions over 40p and applies to Broadway Meadow, South Drive, Spring Street multi-storey car park and The Carrs car parks in Wilmslow.
A spokesperson for Cheshire East Council, said: "We now offer a variety of payment options to our residents and visitors. In addition to RingGo, coin payments, contactless and chip and pin options for debit and credit cards are also available.
"There is no convenience fee for using debit or credit cards or making cash payments. Conditions for use are clearly stated on all our machines.
"The convenience fee has been implemented in conjunction with the installation and commissioning of our new pay-and-display parking machines. This allows the council to facilitate the continuation of this useful provision but to pass on the cost to the service user and not the council tax payers of Cheshire East.
"If regular users of the cashless mobile app solution don't want to pay the convenience fee, there are a number of alternative payment options available.
"We only allow 'top-ups' on long-stay car parks where motorists are permitted to park for a full day. When one full-day session expires, a top-up can be made. In this instance, a further convenience fee would be applied.
"We don't allow top-ups on short stay car parks as their primary purpose is to encourage and facilitate shoppers and visitors to our town centres. We need to ensure an appropriate turnaround of available spaces.
"The convenience fee is only applied to transactions above 40p and there are car parks throughout the borough where parking sessions are at this level or below – such as the Town Hall in Macclesfield, The Carrs in Wilmslow, South Street in Alderley Edge, Booths in Knutsford along with the Antrobus Street, Princess Street and Fairground car parks in Congleton."
Tags: