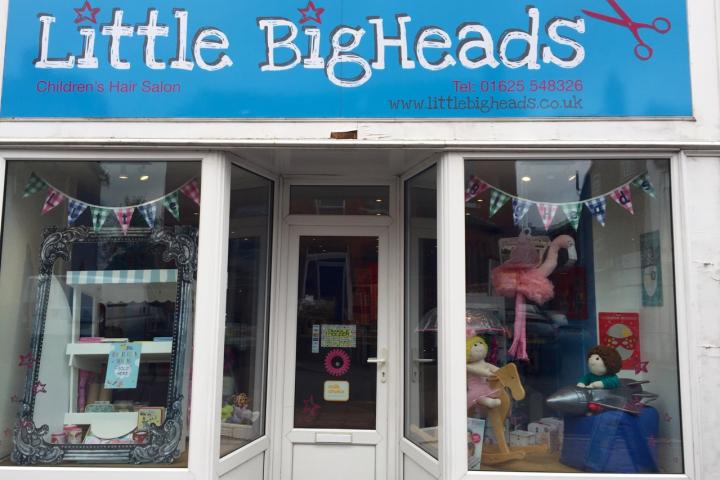 An independent children's hair salon has announced that they will be closing their Wilmslow branch next month.
Little BigHeads will be leaving its premises in Hawthorn Lane on September 5th.
Sharon Dobson, who took over the business in 2012, said "We have seen many changes to our business over the last six years, most recently the addition of fitting and selling childrens shoes, a move which has already been popular in Altrincham and Bramhall since we launched it earlier in the year.
"This growth in our business means that we require bigger premises than we originally started with, and sadly, the Wilmslow shop is not big enough for us to expand into children's shoes.
"There are also other factors which we've had to take into consideration, such as the ongoing upkeep and maintenance of the property, and access to convenient parking, an issue which is so important for our customers; and something which sadly is proving more and more difficult in Wilmslow town centre.
"We absolutely love being in Wilmslow, we feel very much part of the lovely town and the people are just wonderful.
"In a perfect world, we would love to stay, and simply move into bigger premises. However, at present there is no ideal unit available, but we will of course keep looking and should a suitable space become available we will return, bigger and better than ever before!"
As a result of this change, all of the existing team from Wilmslow will transfer to our either the Bramhall or Altrincham shops, so there will be no job losses.
Sharon added "This wasn't a decision we've taken lightly and we will truly miss having a presence in Wilmslow, but we really hope all of our wonderful customers will continue to use our services at our other shops."
Tags: