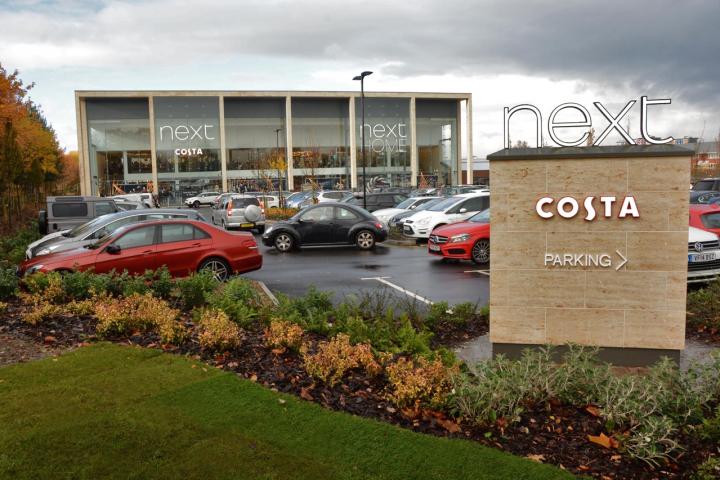 Cheshire East Council has over £400,000 in its S106* account from Next Plc which has been allocated for improvements in Handforth.
Next paid Cheshire East Council £410,000 in December 2015 in relation to the development of their superstore on Earl Road at Handforth Dean, however to date only £1000 of this has been spent.
Over half of the money has been allocated for improving local bus services, with £205,000 having been set aside for improvements to the 312 bus service, which runs from Handforth Dean to Heald Green, Cheadle and then on to Stockport - rather than local services for Wilmslow, Handforth and Styal.
Meanwhile the Council is currently proposing to make a number of cuts to local bus services, including reducing the 88 Knutsford to Wilmslow to Altrincham bus from a half hourly to an hourly service, cutting support for the 200 service from Wilmslow to Manchester Airport which passes through Styal and discontinuing evenings and Sunday buses, which would result in cutting support for the Sunday 130 service which travels from Macclesfield to Alderley Edge, Wilmslow and Manchester.
The S106 money from Next has been allocated as follows:
Public Rights of Way
£45,000 towards upgrading footpaths in the vicinity of Earl Road.
Highways
£205,00 for improvements to the 312 local bus service.
£30,000 towards bus stops.
£100,000 for infrastructure works.
Public Open Space
£15,000 towards improvements, additions and enhancements of the existing facilities at Meriton Road Park, Henbury Road and Spath Lane.
£15,000 towards the off-site provision of recreation/outdoor sport at Meriton Road Park and Spath Lane.
To date the Council has only spent £1083 on scoping and costing footpath improvement works. They are proposing to spend £16,321 on improving the footpath between Delamere Road and Earl Road. No further expenditure has been planned.
At the time of publication we are awaiting information from Cheshire East Council as to when they intend to spend the rest of this S106 money and what it will be spent on.
We have also asked why the money allocated for improvements to local bus services has been earmarked for the 312 service rather other services for Wilmslow, Styal and Handforth.
*Section 106 agreements are legal agreements between the Council and developers, the money from which is intended to be used for social and community projects..
Tags: