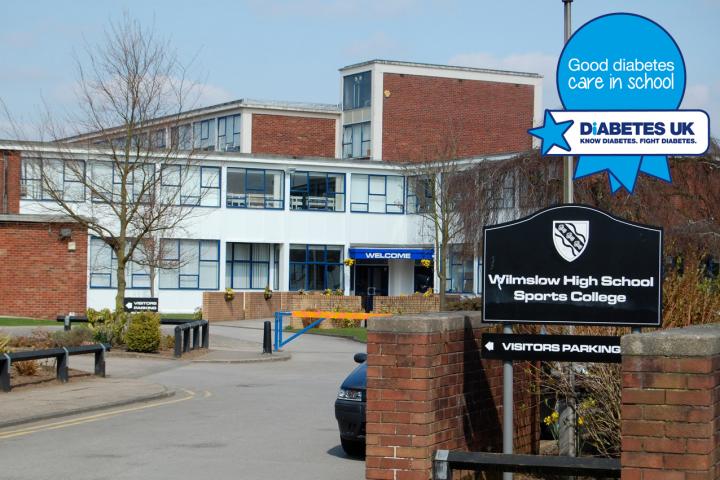 Wilmslow High School has received a Good Diabetes Care in School Award from Diabetes UK.
This is a great achievement as they are the only secondary school in Cheshire East to have received this award and less than 1% of all schools in the North West have received this accolade.
Ann Lowe, the parent who nominated the school for the award, presented Headteacher, Dr Pullé and two members of the medical needs team, Mrs Cragg and Mrs Robinson, with the trophy and certificate.
The third member of the team, Mrs Burgess, is currently away on an educational visit..... supporting students with medical needs!
A spokesperson for Wilmslow High School said "This exciting award recognises that, by delivering excellent care and support, our school makes sure that students with Type 1 diabetes get the most out of their time at school."
Speaking about the school during the nomination process, one parent said "Unconditionally supported my child in all aspects of school life, including trips abroad."
Whilst a Healthcare Professional said they "Provide in depth expert care from very interested nurses. They go above and beyond to support children with diabetes."
Tags: