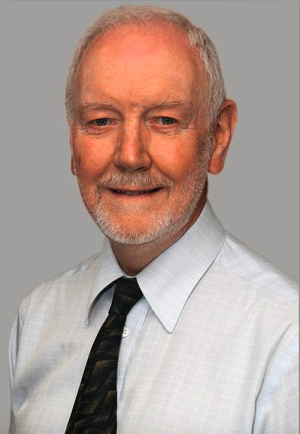 Dear Editor,
As an elected Cheshire East Borough Councillor representing a ward in our northern area of Cheshire East, perhaps your readers would like to read what I said to the Council at last Thursday's Council meeting on the Local Plan. This Plan will change our lives and our environment and will unnecessarily destroy much of our greenbelt on which we all depend. I will leave your readers to draw their own conclusions about what I said.
We are in the final stage of this Conservative Local Plan. I say this because no other group has been involved or allowed to be involved in its drafting and in all its various stages. I don't know of course but I believe that most of the members opposite in the Conservative Group have not been involved either. It seems that planning officers have been told to get on with it after we have been left without since 2011. It also seems that certain sites have been chosen for development and then evidence made to fit.
CEC has identified Handforth as being the most appropriate location for one large strategic allocation to meet the needs of the northern part of the Borough. This is the North Cheshire Growth Village. There could be other development strategies based on alternative spatial distributions and allocations but as CEC owns most of this land and there is a need to provide funds elsewhere, this strategy and this site have been chosen. No matter that it is in strategic greenbelt and has received continuous large and wide opposition at every stage of the Plan, this site has been dogmatically and relentlessly pursued by the ruling group and by Council planning officers who have closed their ears to all opposition and arguments against it.
A Stockport Officer said that there would be no need to have green lights on the traffic signals along the A34 as nothing would be moving at peak times. Another site which has generated huge opposition is CS49, which generated nearly 350 individual letters of opposition from residents in the last consultation. I asked Mr. Fisher what he was going to do to address these real concerns. He stated that nothing would be done as they only needed to alter the plan if they thought it was unsound. This is CEC's interpretation of consultation—consult and then ignore! Handforth residents have gone beyond anger and are genuinely astonished that a democratic Council could possibly behave like a monstrous dictator. We have warned of the consequences of developing 60% of the North Cheshire Greenbelt, which will be to face a further attempt to take over the Northern Towns of our Borough by Greater Manchester. Weakening our defences against this is not the most sensible of policies.
I am also very concerned that the housing requirement numbers for the Borough do not stack up. The Borough's population growth is predicted to be less than 30,000 by 2030. Given the average household numbers from the Local Plan as 2.37 persons per dwelling, this equates to a housing need of approximately 12,500 houses for the whole Borough, not the 36,000 houses in this Plan, which would equate to a population growth during the Plan period of 85,000 people!! Three times the actual number of houses which we will need over the whole Plan Period. Where are these people coming from? Are we building houses for our neighbouring authorities? These figures show gross incompetence on the part of this Council if they are anything like accurate from the ONS and would mean land banking on an enormous scale by the developers.
Not surprisingly Mr. Mayor I will be voting against this Local Plan.
Regards
Cllr. Barry Burkhill
Independent Ratepayer Councillor
Handforth Ward CEC