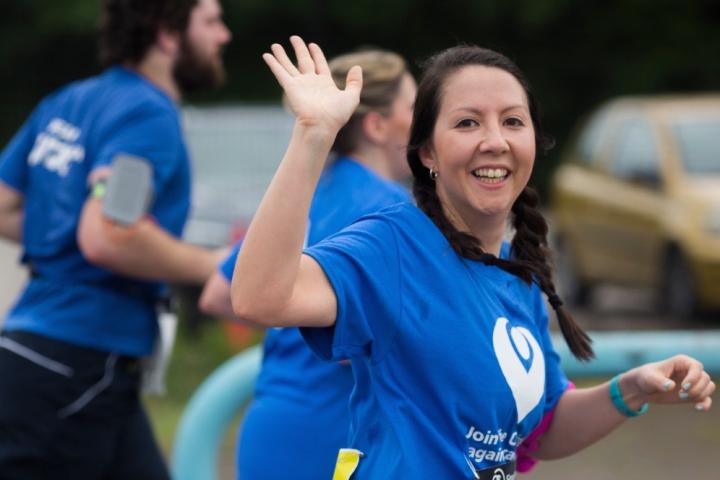 Race organisers have confirmed that the entries are now open for the 2018 Waters Wilmslow Half Marathon which will have a new look and feel next year.
This ever popular and prestigious race, which has regularly been voted one of the top road races in the UK by readers of "Runner's World" magazine, will take place on Sunday March 18th, setting off from Kings Road at 10.30am.
A number of changes are taking place in readiness for the 2018 race including a new prize money structure, a corporate team challenge and a separate pub team challenge, prizes for the first unattached male and female SK9 runners and pacers for a variety of time bands.
Additionally, there will be a merchandise store with all proceeds going to this year's charity The Christie and an online app to help spectators to track their runners - i.e. partners, colleagues, friends or relatives.
Nick Bishop, of Wilmslow Running Club, said "We are proud to confirm that the Christie as our 2018 charity. The Christie is committed to revolutionising the fight against cancer by funding world reaching research, treatment and care, education and additional support services. Everything The Christie charity helps to fund is outside the scope of the NHS. This means they rely, almost entirely, on kindness of people who come forward to support the additional research, the next new treatment and even better care for the patients at The Christie.
"We are looking for incredible people to join #TeamChristie at the 2018 Waters Wilmslow Half Marathon. To register for a fundraising pack please visit www.christies.org/events or call Amy in the Events Team on 0161 446 3400."
Nick added "We look forward to welcoming runners both new to the race and our fabulous runners that return year after year."
Register online now at the Wilmslow Half Marathon website.
Tags: