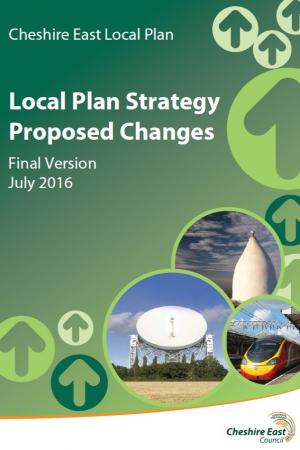 With the Local Plan due to go before the Cabinet and Full Council for approval this week, Councillor Don Stockton, who represents the Wilmslow Lacey Green Ward and sits on the Cheshire East Cabinet as Regeneration Portfolio Holder, says that supporting the Local Plan is the most effective way to protect the town from speculative development.
He met with a group of local residents on Thursday, 20th July, to discuss their concerns regarding David Wilson Homes' emerging plans to build 172 homes off Stanneylands Road.
As reported last week the Green Belt site, which lies north of Stanneylands Road and behind Wilmslow Garden Centre, is included in the emerging Cheshire East Local Plan Strategy as being suitable for up to 200 homes.
Speaking after the meeting, Councillor Don Stockton told wilmslow.co.uk "Residents are opposed to the development of Little Stanneylands citing lack of infrastructure, lack of schools, doctors surgeries inadequate roads, reasons I would wholeheartedly agree with unless the development can provide adequate mitigation.
"They want vehicular access to Manchester Road as opposed to Stanneylands Road I spoke up for this at council."
He added "They are opposed to the local plan which is the best way to afford residents protection from speculative development anywhere in the borough and which would protect over 98% of our green belt till 2030 because it includes the principal of development at Little Stanneylands.
"Without a local plan, I am sure many developments would eventually be passed at appeal whichever way the councils committees decide and residents would have no effective way of influencing what is passed.
"At least with a plan in place we would still have influence over the proposals within it. I am minded at present to vote for the plan because I do not want to see uncontrolled development and I wish to maintain at least some influence over the built environment and particularly to influence what is ultimately applied for at Little Stanneylands."
Councillor Don Stockton continued "Looking to the future any responsible local authority must plan for the homes, jobs, infrastructure and environment that future generations require. It falls to this Council at this particular time to make those decisions that will guide the Borough over the next 30 years.
"A vote for the plan is a vote for what is the most effective method of influence, unfortunately a vote against is popular but ultimately short sighted and self defeating."
The Cheshire East Local Plan will go before the Strategic Planning board for approval on Monday, 24th July. Then on Wednesday, 26th July, the Cabinet will be asked to approve the adoption of the Cheshire East Local Plan Strategy and the following day it is scheduled to go before the Full Council for approval.
In June, a planning inspector backed Cheshire East's Local Plan for shaping future development in the borough which allocates 900 new homes in Wilmslow and 2200 new homes in Handforth by 2030.
The proposal for 900 new homes in Wilmslow by 2030, includes: 175 at Royal London (around 80 on land to the east of the existing campus, around 20 to the north of the existing campus and around 75 on land west of Alderley Road), 200 at Little Stanneylands and 150 at Heathfield Farm with 97 listed as being completed and 305 having already been committed by March 2016.
In Handforth the expected level of development is 2200 new homes including 250 on land between Clay Lane and Sagars Road and 1500 at the North Cheshire Garden Village, located off the A34 opposite Handforth Dean Retail Park, with 70 listed as being completed and 323 having already been committed by March 2016.