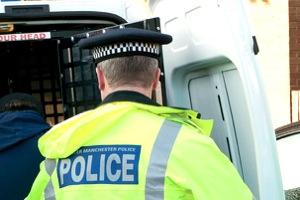 A 52-year-old-man from Wilmslow has been charged as part of a joint operation with the Illegal Money Lending Team.
Anthony Keilly of Hallwood Road, Wilmslow, has been charged with blackmail. He has been remanded into custody to appear at Stockport Magistrates' Court on Friday 11th August.
A spokesperson for Greater Manchester Police said "This comes as part of a joint investigation into blackmail by officers from Op Challenger the Illegal money lending team that resulted in warrants in Wilmslow and Offerton on Thursday 13 July 2017.
"Anyone with information or concerns can contact police on 101 or the Illegal Money Lending Team on 0300 555 2222."