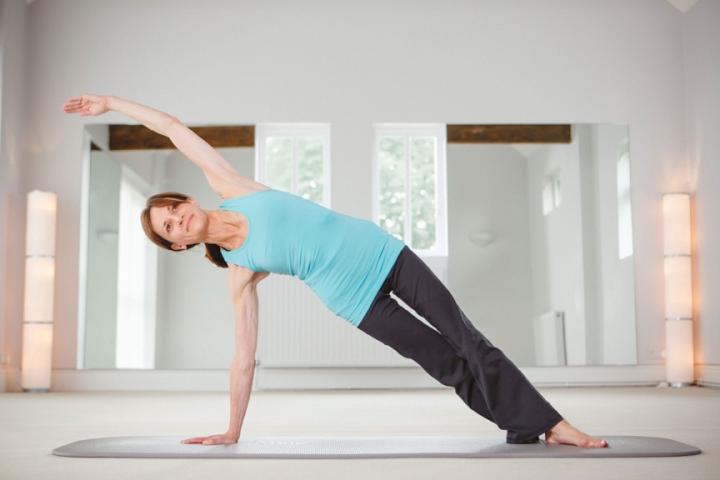 Promotional Feature
Alderley Pilates launches its Summer programme of small graded Pilates matwork classes on Monday 17th July and these run for 6 weeks so clients can keep up their Pilates throughout Summer.
Even better they are again offering their fabulous Summer Pass offer.
This gives unlimited classes for 6 weeks ( subject to place availability ) for just £100.
Studio Director Jan Bowen said "This gives an opportunity to work intensively on your body or target particular fitness or health goals and clients who used a pass last year noticed a real improvement in their fitness and well being."
One client, Catherine H, commented "The results of the 6 week intensive were beyond expectation, transformational in body and mind. My body changed shape before my eyes. I gained strength and began to feel really alive. Driving daily to the oasis of the beautiful studio gave me a feeling of value and calm."
Another client, Maria B, commented "I start to relax as soon as I walk in the door."
Alderley Pilates teaches Body Control Pilates in small group classes so each client receives individual attention and the classes are graded at 5 levels from Beginners to Advanced together with a specialist Back class, the aerobic dance DDMIX class (developed by Darcy Bussell) and a High Intensity Power (HIP) Pilates class.
Besides group classes Alderley Pilates also offers private lessons for building core strength, post injury rehabilitation or to improve sporting performance and these can include using state of the art Balanced Body Reformers.
Peter Bowen, Studio Director said "We have been teaching Pilates locally since January 2001 and opened our studio in September 2002 so in September we will be marking our fifteenth anniversary with a Celebration Week of specialist classes, workshops and presentations.
"We are delighted to announce that Lynne Robinson, founder of Body Control Pilates and 'Queen of Pilates' will be joining our celebrations."
Why do Pilates, well to quote the first Body Control Pilates book 'Quite simply, it works.'
To book call 01625 860475, email info@alderleypilates.co.uk or visit www.alderleypilates.co.uk.
Tags: